---
John S. Shegerian – Chairman and CEO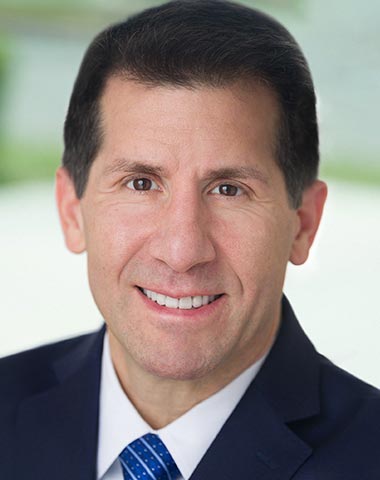 John Shegerian creates profitable impact companies that make the world a better place.
Goldman Sachs recently named Shegerian one of the "100 Most Intriguing Entrepreneurs of 2021" at its annual Builders + Innovators Summit. He was also recently named one of the planet's "Top 100 Recycling Stars" by Recycling International Magazine.
A serial entrepreneur responsible for co-founding Homeboy Industries, FinancialAid.com, Engage and many other impactful organizations – Shegerian currently serves as co-founder, Chairman and CEO of ERI, the largest cybersecurity-focused hardware destruction and electronic waste recycling company in the United States.
Shegerian is also a sought-after speaker, panelist and electronic recycling, cybersecurity and ITAD industry authority. Annually he speaks across the world in Asia, Europe, the Middle East and the Americas. He has also authored or been featured in articles on the industry for Recycling Today, Resource Recycling, Waste360 and various business journals and regularly provides his expert knowledge to news media, including CNBC, BBC News, TIME, Fortune, Forbes, Washington Post, Newsweek (multiple times), The International Business Times (multiple times), Security Ledger, GreenBiz, LifeWire, City & State New York, Los Angeles Business Journal, IEEE Spectrum, Alternative Energy Magazine, Business Insider Africa and VerdeXChange News among many others.
He is co-author of The Insecurity of Everything (a #1 best-seller on Amazon) and 101 Tips from the Marketing Masters: Ways to Supercharge Your Marketing & Exponentially Grow Your Business, both best-sellers on Amazon in their respective categories.
Shegerian earned a certification in Cybersecurity: Managing Risk in the Information Age from Harvard University and has completed the MIT Sloan Cybersecurity program.
Shegerian also hosts Impact with John Shegerian, a weekly podcast featuring conversations with some of the greatest business minds and thought leaders on the planet. The podcast is available for listening on ImpactPodcast.com, Apple's iTunes, Amazon Music, Google Podcasts, Spotify, libsyn, and as part of iHeartRadio's digital broadcast, reaching over 120 million users. Recent guests have included leaders from Verizon, Best Buy, Samsung, General Motors, Unilever, Procter & Gamble, Johnson & Johnson, JetBlue, Comerica Bank, Goodyear Tire, Virgin, Dell, GE, IBM, Qualcomm, Ben & Jerry's, Texas Instruments, Timberland, UPS, Hertz, The Hershey Company, FedEx, Intel, NVIDIA, T. Rowe Price, New York City, Beyond Meat, Panasonic, EPAM, Molson Coors, Seventh Generation, the NBA, the US Tennis Association, Waste Management, and a number of fascinating game-changers, including Martin Luther King III; best-selling author Ryan Holiday; Homeboy Industries founder Father Gregory Boyle; real estate powerhouse and television personality Ryan Serhant; writer/comedian/author Jeannie Gaffigan; ultra-endurance athlete Rich Roll; and hundreds more.
No stranger to "recycling lives" and serving up second chances, in 1993 Shegerian co-founded Homeboy Tortillas and Homeboy Industries, which continues to serve as a paradigm for urban renewal in America. Shegerian is also the creator of the popular Bulldog Root Beer brand, which he launched in 1997. Shegerian then co-founded FinancialAid.com, filling the financial aid gap for higher education and generating one of the most successful student loan companies in the country. Shegerian founded Addicted.com in 2005, one of the largest web resources for individuals seeking help for addictions online. The website boasts a database of over 20,000 addiction centers across the United States.
He is also co-founder of RecycleNation, a dynamic recycling and green living resource that simplifies the recycling process on a national level with a comprehensive, interactive recycling location database.
Shegerian is also the co-founder and CMO of The Marketing Masters, a digital marketing and web development company that builds effective, ROI-driven marketing campaigns for businesses large and small. Shegerian co-founded Som Sleep, a drink formulated to help individuals achieve better, more restorative sleep. He is also Co-founder and Chief Strategy Officer of Engage, a web-based platform designed to digitize the process of booking talent online for unique personalized appearances.
Shegerian was named the Clean Tech Entrepreneur of the Year for Northern California by Ernst & Young and was officially named to City & State New York's prestigious "Responsible 100" list last year. This year, he received New York City's "Above & Beyond" Innovator Award.
Jin Soo Baek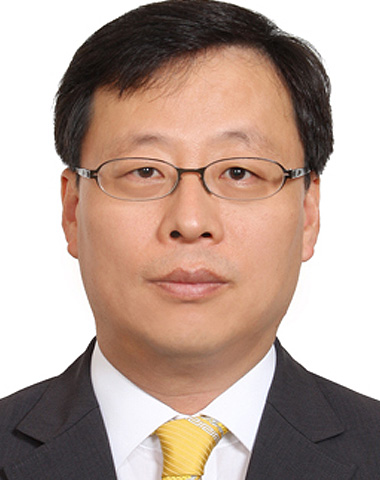 Mr. Baek is executive vice president of LS MnM, a single largest copper smelter and refinery in Korea, and he has over 30 years experiences in copper industry. He has been responsible for purchasing copper concentrates and secondary materials including copper scrap and PCB over 20 years.
In 2022 Mr. Baek was appointed as head of corporate strategy and business development division, where he was involved with upgrading corporate strategy for new materials business under new company name of LS MnM.
From 2020 to 2021, he served as the CEO of GRM(Global Resources and Materials), a subsidiary 100% owned by LS MnM, which is treating various recycled materials from semi-conductor and electronic industries. GRM produces 25,000~30,000 tons of black copper per annum, which is then send to Onsan smelter and refinery for further refining into finished metals. Black copper contains 70~80% of copper, gold, sliver and PGM.
Mr. Baek obtained a Bachelor degree of Mining and Mineral Engineering from Seoul National University in Korea. He has also completed Advanced Management Program at the same university.
Kevin J. Dillon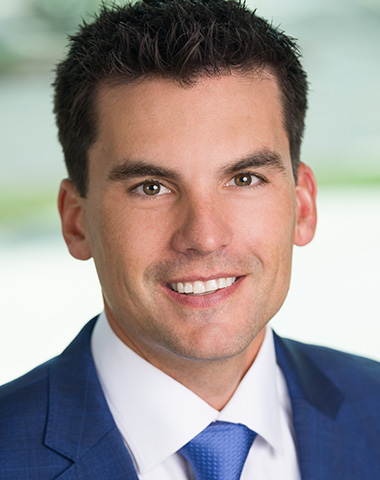 As ERI's current Chief Marketing Officer and Chief Sales Officer, Dillon oversees all of ERI's corporate sales and marketing efforts, acquisitions and business development. With a pivotal role in building ERI from the ground up, Dillon has helped lead ERI to its current standing as the largest fully integrated IT and electronics asset disposition provider and cybersecurity-focused hardware destruction company in the United States.
Prior to ERI, Dillon was Vice President of Sales at financialaid.com where he helped pioneer one of the largest student loan companies in the U.S. At financialaid.com, Dillon hired and creatively managed the organization's sales force and loan counselors while growing financialaid.com's sales to more than $2 billion annually — leading to the organization's subsequent purchase by and transition to the oldest financial institution in the U.S.
Dillon earned a Bachelor of Science in Business Administration – Finance from California State University at Fresno, earned a certification in Cybersecurity: Managing Risk in the Information Age from Harvard University and has completed the Executive Program in Cybersecurity at MIT and has.
Brendan M. Egan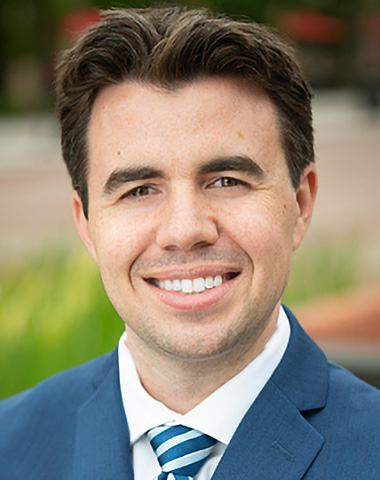 Brendan M. Egan is a serial entrepreneur who focuses on leveraging his experience in software development and marketing to create new technologies, disrupt existing industries, and make an impactful change in people's lives.
As founder and CEO of Simple SEO Group since 2009, he has advised and worked with over 300 small and medium sized public and private companies on various marketing campaigns and software development projects. He has worked with ERI since 2013, overseeing ERI's marketing and other digital efforts.
He is co-author of 101 Tips from the Marketing Masters: Ways to Supercharge Your Marketing & Exponentially Grow Your Business, a #1 best-seller on Amazon in the Advertising, Internet Marketing and Web Marketing categories.
He is also co-founder & CMO of Engage, an online platform disrupting the talent & entertainment booking industry. He is a partner or investor in over two dozen other software companies in the medical, financial, technology, and energy industries and serves on 8 boards.
Kate Fazzini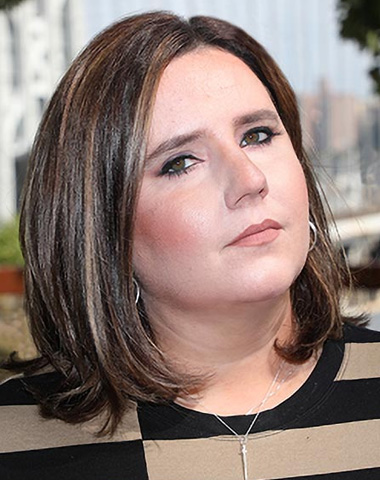 Kate Fazzini is CEO of the cybersecurity education and training firm Flore Albo. She previously served in key cybersecurity executive roles at Promontory Financial Group, an IBM Company, and JPMorgan Chase & Co.
Prior to starting her own company, Kate also served as staff cybersecurity reporter for The Wall Street Journal and on the CNBC financial news network. She is a professor in the applied intelligence program at Georgetown University, where she teaches courses in cybersecurity communications and risk management.
Kate holds a Master's in cybersecurity strategy from The George Washington University and a B.A. from The Ohio State University. She is a passionate advocate and volunteer for domestic violence causes in the New York City area, where she resides.
Ron Gonen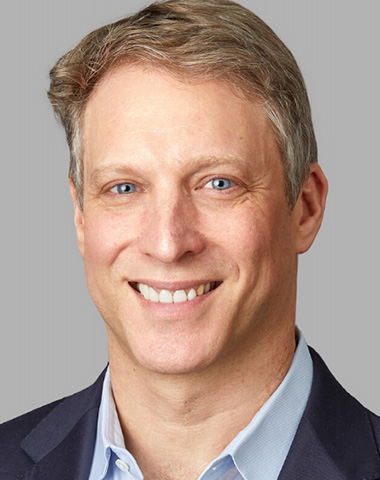 Ron is the Founder and CEO of Closed Loop Partners, a New York-based investment firm comprised of venture capital, growth equity, private equity, project finance and an innovation center focused on building the circular economy. Investors include many of the world's largest retailers and consumer goods companies as well as family offices interested in investments that provide strong financial returns and tangible social impact.
Prior to Closed Loop Partners, Ron was the Deputy Commissioner of Sanitation, Recycling and Sustainability in New York City in the Bloomberg Administration. He oversaw the collection and processing of NYC's paper, metal, glass, plastic, textile waste, electronic waste, organics, and hazardous waste as well as public policy. In 2013, NRDC and Earth Day New York named Ron as the Public Official of the Year in New York City.
During his career, Ron has been recognized with a number of business and environmental awards including recognition as a 'Champion of the Earth' by the United Nations Environment Program which is the highest distinction for environmental protection given by the United Nations and recognizes outstanding visionaries and leaders in the fields of policy, science and entrepreneurship and the Medal of Excellence from Columbia University which recognizes alumnus under the age of 45 for excellence in scholarship, public service and professional life.
The companies that he has led have been recognized as innovators in sustainable business practices. Recognitions include The Conference of Mayors – Public/Private Partnership of the Year, Technology Pioneer from the World Economic Forum and the Wall Street Journal's #1 Venture Backed Cleantech Company Of The Year.
Ron served as an Adjunct Professor at Columbia Business School from 2010-2018. In 2012, he was the recipient of the Social Enterprise Center Award for Excellence in Teaching. In 2021, he released his first book with Penguin Random House, The Waste Free World: How the Circular Economy Will Take Less, Make More, and Save the Planet, highlighting how companies that utilize circular economy business models will generate the most value and lead their industries.
Earlier in his career, Ron was the Co-Founder and CEO of RecycleBank from 2003-2010. He started his career at Deloitte Consulting. Ron was a Henry Catto Fellow at the Aspen Institute and past term member of the Council on Foreign Relations. He holds a number of technology and business method patents in the recycling industry.
He received an MBA from Columbia Business School.
Mark Stiffler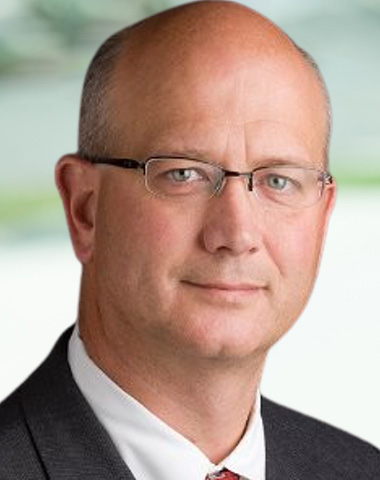 Mark Stiffler is the Vice President of the Asset Management Group which has responsibility for Alcoa's global real estate portfolio which includes over 250 locations and 250,000 acres across five continents and Alcoa's environmental liabilities which are currently reserved at $625 Million. The group of over 120 professionals and project managers manages an annual spend of $120-170 Million and focuses on maximizing the financial return on Alcoa's asset base and minimizing Alcoa's long term liabilities, resulting in over $1 Billion in revenues, cost savings and cost avoidance over the past 10 years. By ensuring that assets and liabilities are considered holistically, the group has successfully reduced the costs to exit locations and furthered the use of sustainable redevelopment to ensure that these facilities can be placed into productive use to create jobs and a tax base for the communities in which we operated. He joined Alcoa in February 2003 in the position of Business Group Manager within the Corporate Remediation Work Group.
Mark came to Alcoa with over seventeen years of management experience, including operations management with P&L responsibility, corporate sales and marketing, staff development and management, and program management. Prior to joining Alcoa, Mark was Director of Development for Equinix, Inc., where he implemented a $530 million fast-track program to deploy secure, mission critical datacenter infrastructure on time and 15 percent under budget, which allowed the company to go public. Before Equinix, Mark was Vice President, Mid-Atlantic Region for Philip Services where he implemented a re-engineering strategy and directed consolidation/cost-saving measures that returned a troubled $62 million business unit to profitability. Prior to Philip Services, Mark was the Director of Site Restoration for ICF Kaiser Engineers where he founded a practice and grew the group to over 50 professionals.
Mark was born in Pittsburgh, PA. He earned a bachelor's degree in Chemical Engineering from Lafayette College in Easton, PA, USA. Mark is based in Alcoa's Pittsburgh Office.
Tammy Shegerian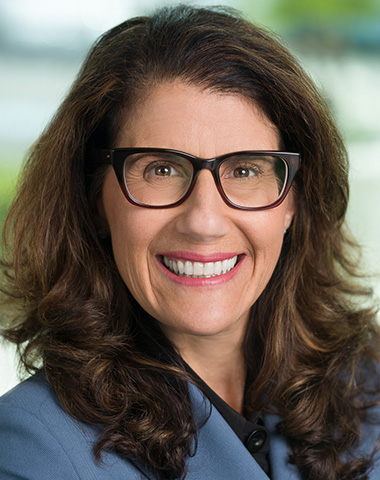 Tammy Shegerian oversees and manages the day-to-day operations of each aspect of the organization, including sales oversight.
It's a role she fits perfectly due to her 25 years of business management experience, most recently having served as chief operating officer and vice president of a privately held food manufacturer. For more than a decade, she was instrumental in achieving dramatic revenue growth while increasing net income through development and management of the company's continuous improvement program. During this period, the company grew from number five to number one market share in its space.
Prior to her work in food manufacturing, Shegerian served as a commercial real estate broker for Julian J. Studley (Sommer Commercial Real Estate). Focusing on office and retail leasing in the Santa Monica/West Los Angeles marketplace from 1989 to 1997, she led that firm's sales in the Santa Monica market from 1992 to 1997.
Earlier in her career, Shegerian developed her sales and sales management skills at National Service Contracts, a brokerage firm specializing in air conditioning and refrigeration service contracts nationally. Her team's sales were highest in the company and instrumental in NSC's completion of a public offering in 1989.
She started her career with the Carnation Company, working with the organization's product management program until Carnation became part of Nestlé in 1985.
Shegerian earned her Bachelor of Science in Business Administration from USC, where she graduated magna cum laude.
JB Straubel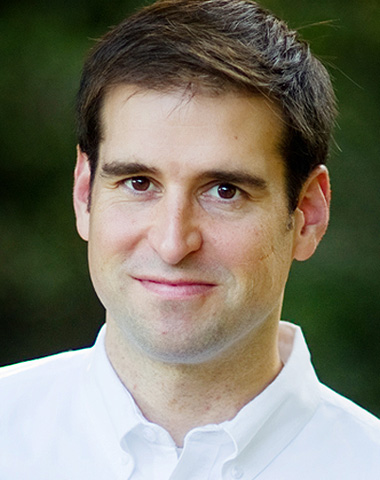 Prior to founding Redwood Materials, a company inventing sustainable materials by creating circular supply chains, turning waste into profit and developing the solution for a fully closed-loop recycling for lithium-ion batteries, JB Straubel spent 15 years at Tesla as Co-Founder and CTO. At Tesla, JB built one of the best engineering teams in the world and, among many topics, led cell design, supply chain and led the first Gigafactory concept through the production ramp of the Model 3. JB had a direct role in both R&D, team building and operational expansion from prototype cars through to mass production and GWh-scale.
Today, with Redwood Materials, JB is focused on solving the environmental impacts of new products before they happen.
David Wang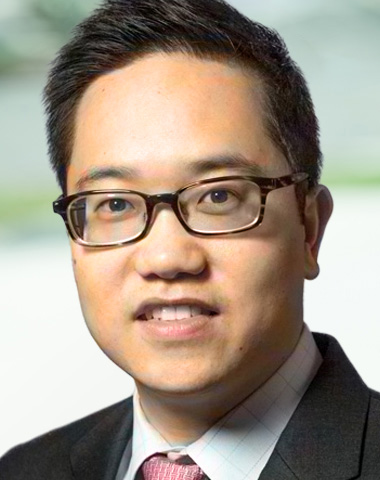 David Wang serves as Managing Director with TCW's Direct Lending and Alternative Products Groups. Prior to joining TCW, Mr. Wang served as Director in the Capital Markets Group at Houlihan Lokey, an international investment bank. Prior to joining Houlihan Lokey, he served as Chief Financial Officer of Xinhua Finance, a publicly-traded international provider of financial indices, news, ratings and corporate communications products and services. Prior to that, Mr. Wang was a Vice President in the investment banking division of Libra Securities and its predecessor firm, U.S. Bancorp Libra.
He also previously served as Chief Financial Officer of Kentucky Electric Steel, a highly successful turnaround backed by Everest Capital and Libra Securities. He currently serves on the boards of the California Science Center Foundation and the Center for Duchenne Muscular Dystrophy at UCLA.
Mr. Wang is a graduate of The Wharton School at the University of Pennsylvania where he received a BS in Economics.
---
Director Emeritus
Kevin J. Anton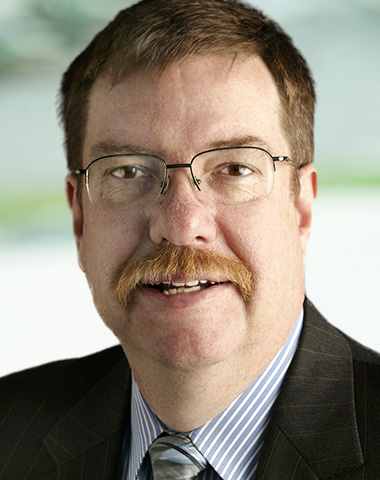 Director Emeritus
Kevin Anton retired from Alcoa in 2013. In his most recent role, he served as the company's first Chief Sustainability Officer. In this role, he was responsible for developing a comprehensive strategy that integrates all of the Company's sustainability efforts. He was also a vice president of Alcoa and sat on the Alcoa Executive Council, the senior leadership group of the company that sets strategic direction for the company.
Kevin has worked more than 35 years in the metals and mining industry.. Kevin joined Alcoa in 1998 as Vice President of Finance for Alcoa World Alumina and Chemicals and in 2000, he became Vice President, Finance for Alcoa's Primary Products organization. In 2001, he became president of Alcoa Materials Management, which involves purchasing and the physical and financial trading activities of primary and scrap aluminum, electricity trading, and transportation purchasing for the Primary Products business. In 2006, he was elected a vice president of Alcoa, and a year later became Vice President, Finance and Strategy for Alcoa Global Primary Products, while still maintaining responsibility for Alcoa Materials Management.
Before joining Alcoa, Kevin held senior management positions at Alumax, serving as vice president and controller for its primary aluminum group and director of business planning. Alcoa acquired Alumax in 1998. Earlier, Kevin held various financial positions, including director of Business Planning and Development, for AMAX Inc., a diversified mining and metals company based in New York City.
Kevin currently sits on the Board of Directors of the Earthwatch Institute and is the past chairman of the U.S. Aluminum Association. He graduated from the University of Bridgeport in 1986 with a degree in accounting. He and his wife, Irene, have two sons.
Keith D. Bronstein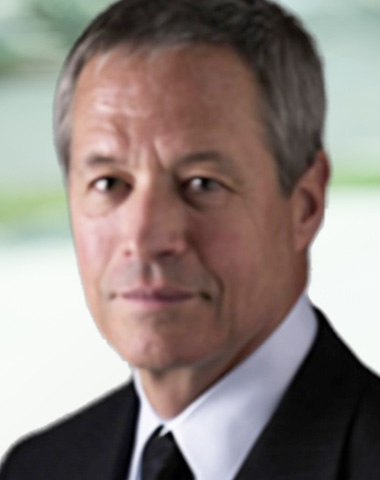 Director Emeritus
Keith D. Bronstein is President of Tradelink LLC, a trading and investment management firm based in Chicago with offices in London and Honolulu. He has served as chairman of the board for SLIL Biomedical and served on the board of American Ecology Corporation.
Bronstein did his undergraduate work at the University of Wisconsin at Madison in economic history and his graduate work at The University of Chicago. In 1971, he joined the Chicago Board of Trade. He served on the board of directors of the Chicago Board of Trade from 1977 to 1980. He was a governor of the Chicago Board of Trade Clearing Corporation from 1980 to 1984.
Bronstein has been a member of The Chicago Options Exchange, The International Monetary Market of The Chicago Mercantile Exchange and the Comex Division of the New York Mercantile Exchange. He is also a member of the Chicago Climate Exchange and the Chicago Sulfur Futures Exchange and has lectured on a number of occasions at the Kellog School of Business Management at Northwestern University. He has also given presentations at the GRANTS conference in New York.
Tae Sun Choi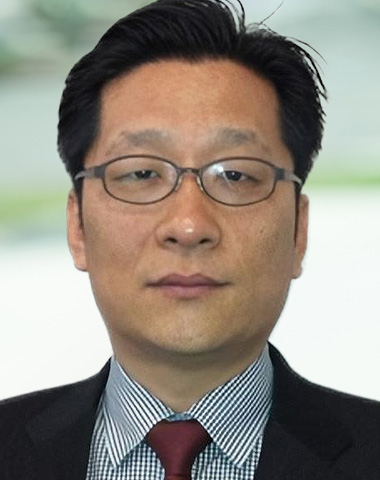 Director Emeritus
Tae Sun Choi is a representative of LS MnM in Korea which is one of the largest copper smelters in the world. Choi has over 20 years of experience in the metals industry. Since joining LG-Metals Corp, the current-day LS MnM in 1995, he has held various positions, managing raw materials and overseas business.
From 2012 to 2014, Choi worked as the head of China Business Development Team in the company's Shanghai branch office. Currently, he is the head of Raw Materials Division which handles all raw materials that enter the company from concentrates to secondary and recyclable materials.
Matthew McGovern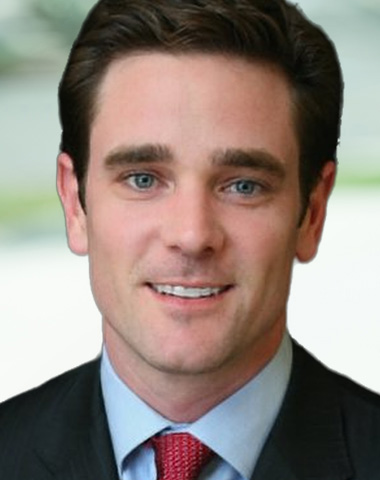 Director Emeritus
Matthew McGovern is a clean technology investor and a corporate financial advisor. From 2001 through 2008, he was an officer and managing director of the SBI Group, an investment banking and asset management firm. In this role, McGovern oversaw the management of investment banking, principal trading and asset allocation.
Before joining SBI, McGovern was a member of Cap Gemini Ernst & Young's corporate venture capital arm, the New Ventures Group. In this role, he was involved in the deployment of firm capital, structuring of corporate investments and market research.
McGovern holds a Master's in Organizational Behavior and a Doctorate in Organizational Development from the College of Organizational Studies at CSPP. McGovern received his B.S. from Miami University in Oxford, OH.
Alexander Ruckdäschel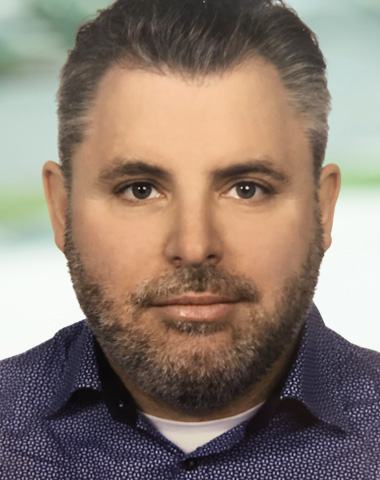 Director Emeritus
Alexander Ruckdäschel is a venture capitalist and co-founder of Blue Rock-AG, a Swiss-based investment manager. From 2002 to 2006, he was a fund advisor at DAC-FONDS, a European investment company specializing in clean tech and small-cap equities worldwide.
Since 2003, Ruckdäschel has also served as an investment advisor to Nanostart AG. Founded in 2003, Nanostart quickly became the leading European venture investment firm in the area of nanotechnology.
Ruckdäschel also has extensive experience in the European clean tech industry. He also serves on the board of directors for several small-cap companies.
Prior to 2003, Ruckdäschel was a research analyst with Dunmore Management, a global hedge fund, and Thieme Associates, an investment advisor. From 1992 to 2000, Ruckdäschel served in the German military, participating in United Nations missions around the world.