ERI is known for its creativity and innovation, not just in our technology, but for innovative programs to enhance our core services to meet the needs of our clients.
ERI provides reverse logistics services for retailers, take back programs for electronics manufacturers, collection events for communities, and can design and implement a wide range of custom initiatives such as employee buyback and donation programs.
We can also create "just in time" services to meet critical needs. ERI has supported product recalls for electronic toys & devices to electronics salvaging from stores following natural disasters.
Contact us to explore how we can work together to create the specific program you envision.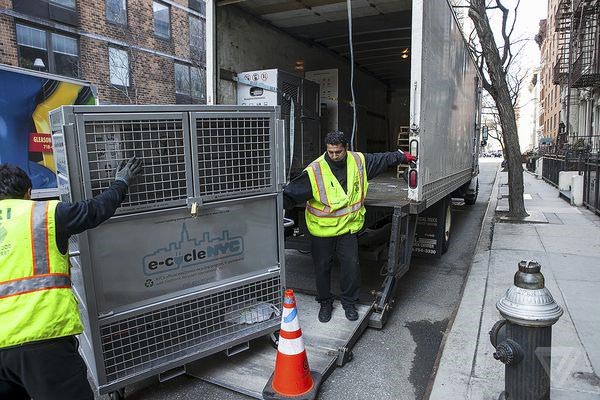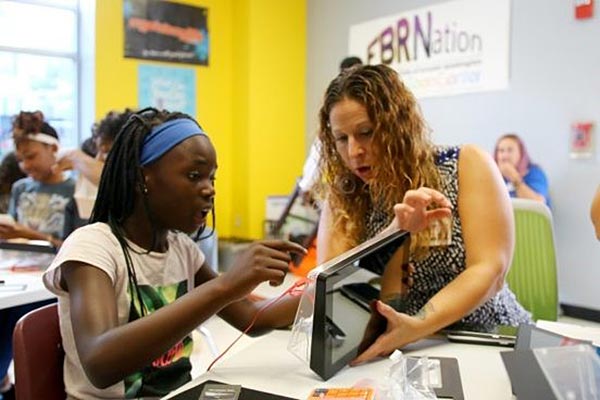 Spotlight on the Big Apple
New York City is home to many of ERI's banking and financial services clients that we support for data center services and IT asset disposition. However, ERI's commitment to the community and programs for residents goes above and beyond typical services.
ERI teamed with Best Buy and The Clubhouse Network to develop the first Best Buy Teen Tech Center in New York City at the Brooklyn Public Library (BPL). The new center includes a variety of workstations, a music studio and other state-of-the-art technology to help teens see the possibilities for future careers in the high-tech sector. ERI is co-funding this community project.
How does New York City meet the challenge of electronics collection for residents in a city jam packed with apartment buildings? Through ERI of course! ERI collects most consumer electronics for recycling in New York City through deployment of ERI's patented e-recycling bins in over 5,000 locations throughout New York City. Every day, ERI deploys a dozen trucks on collection routes throughout the boroughs to meet the challenge of e-recycling in the largest city in the United States.
ERI is the largest fully integrated Electronics & IT Asset Disposition (ITAD) provider and cybersecurity-focused hardware destruction company in the United States.

Contact An ERI Expert