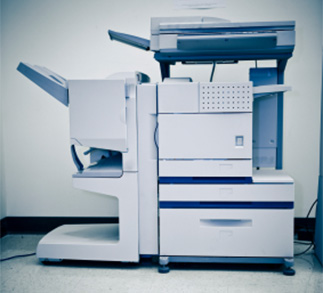 By Veena Clay June 5, 2014
When businesses must dispose or recycle IT devices, compliance with specific laws and regulations governing the process for the protection of the environment is required. This is called IT asset disposition (ITAD). ITAD has evolved into a growing industry, with companies relying on the dedicated expertise of ITAD professionals to carry out end-of-life retirement processes and to handle the proper disposal of potentially harmful electronic assets.
While ITAD may seem outside the realm of mainstream concern, it is a relevant subject significant for its impact on the overall global electronic waste issue. U.S. workplaces contribute to the nearly 3.4 million tons of electronic waste entering the U.S. waste stream every year. When these assets are not disposed properly, it means that landfills are overrun with toxic material and companies are out of compliance with laws and regulations that require careful disposal of electronic equipment.
ITAD and data security risk mitigation
Another very important reason ITAD is a key issue for businesses involves the security throughout the process. Because many of a company's technological assets house important proprietary information, the process of securing the data even in disposal is a significant matter. If the sensitive data contained in the internal storage of disposed devices is somehow stolen, lost or leaked, a company's entire reputation could potentially be on the line.
Meeting complex compliance requirements with ITAD
One of the main reasons ITAD is a key issue for businesses both large and small is because disposition must always comply with certain standards and regulations for proper disposal. Countries around the world have each adopted legislation targeting the proper disposal of electronics. In the U.S., there is still no comprehensive federal legislation regulating the proper disposal of electronic assets for businesses. However, a number of federal acts, state laws, local rules and governmental agency regulations govern the process.
Legal compliance issues revolve around laws covering a range of issues such as privacy. For example, on the federal level, the Resource Conservation and Recovery Act requires that wastes be categorized as solid or hazardous wastes and disposed accordingly. The act is particularly strict on the treatment, storage and disposal of hazardous waste, a category that includes a number of workplace electronics. The act is also responsible for establishing the "cradle-to-grave" approach to hazardous waste disposal.
Other federal laws that govern ITAD concern maintaining the privacy of information stored on disposed or recycled electronic devices. The Gramm-Leach-Bliley Act for instance, regulates the protection of consumer financial information by financial institutions. The Health Insurance Portability and Accountability Act of 1996, or HIPAA, contains a security rule that is crucial for ITAD procedures. It requires that companies safeguard electronic health information stored on electronic devices, which means ensuring that private health information is not disclosed or available to unauthorized individuals even in the disposal process.
Environmental regulations also govern the disposal of workplace electronics, with a significant effect on ITAD. The EPA enforces specific federal regulations governing the disposal of electronic waste as well as electronic recycling. For example, many electronics found in the office contain used circuit boards. Companies disposing of more than 100 kilograms (approximately 220 pounds) of this type of hazardous waste must send them to special landfills, according to EPA regulations.
In addition to EPA regulations, companies may opt for supplemental certification of the disposal process. Currently, the two most prominent certifications related to ITAD are the e-Stewards certification and R2 Standard certification. These are certifications that recycling facilities can acquire, which in turn can be used by ITAD professionals to ensure responsible recycling and disposal with downstream recycling partners.
The ITAD process requires knowledge of the laws rules and regulations regarding proper electronics disposal despite the high level of intricacy involved. For this reason, many companies turn to professional ITAD companies to ensure proper compliance and to minimize the risk of liability as much as possible. This practice has created a growing ITAD industry with professional disposition companies competing for the interest of businesses and corporations who rely on them for much-need support in the area.
ITAD and recovery of value
In addition to recycling and disposal, ITAD may also involve value recovery, a process that allows companies and organizations to gain from the end-of-life retirement of electronic devices. For instance, some ITAD service providers may assist with donating refurbished devices to nonprofit programs and educational facilities.
A key advantage to ITAD for most companies is the possibility of financial return. When devices sent for disposition are recycled or refurbished, a company can profit from the sale of these devices. ITAD professionals assist with various certifications for the refurbishment process such as ISO 9001 certification, and with providing new or refurbished operating systems. Such devices are sometimes in high demand from major retailers, which stimulates the growth of the ITAD industry and provides incentives for careful and responsible disposition.
The consequences of poor ITAD management
For companies that miss the mark with ITAD the stakes are quite high. Non-compliance runs the risk of accumulating stiff penalties that could deeply affect a company's bottom line. Many of the legal regulations governing ITAD require employers to take reasonable steps to ensure the safety and privacy of sensitive information and carry strict consequences when violations occur. Security and data breaches also run the risk of severely damaging a company's credibility and reputation, also affecting profits and revenues.
Why does ITAD matter?
ITAD is of utmost significance to companies that wish to gain the highest value of return on capital asset investments, and it is also equally important for the environment. Companies are wise to put in place a detailed ITAD strategy, both to ensure compliance with privacy and other legal regulations as well as environmental laws. This protects businesses from liability and ensures that the possibility of data breaches or losses is minimized.
A strong ITAD strategy also protects the environment and creates a strong market for recycled or refurbished assets, which in turns drives the incentive for better responses to the global waste crisis. This is absolutely necessary in workplaces around the country that have the capacity to positively contribute viable solutions to the global e-waste crisis by implementing responsible ITAD practices.