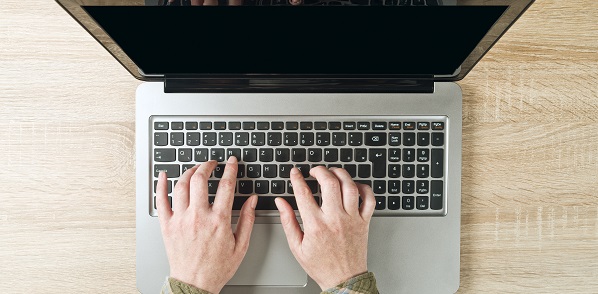 By Sophia Bennett June 4, 2015
In the Information Age, few things are more important than protecting your company's data.
As a small business, your idea may be your whole business. If proprietary information falls into the wrong hands, it can spell destruction.
There have been dozens of high-profile cases of thieves stealing poorly-guarded customer data from businesses. If your customer's social security numbers, credit card numbers or other personal information end up in the hands of criminals, you're looking at some seriously bad PR (possibly even a lawsuit and government fines).
And these days, you don't just do the right thing because it's the right thing. You do it because customers expect companies to be aware of their carbon footprint and their impact on our planet. Engaging in green, environmentally-friendly activities can be a real selling point to your clients.
How do you protect your ideas, keep your customer's data out of the wrong hands, and demonstrate that you're a good corporate citizen all at the same time? By recycling your e-waste at the end of its usable life.
What is e-waste?
Basically anything with a cord or a battery. Computers, monitors, external hard drives, televisions, LCD projectors and portable music players are just a few examples of the items that fall into this category. Data storage items like CDs, DVDs and old-school floppy discs can also be considered e-waste.




And why is it so vital to recycle e-waste when you're done with it? Here are more details on the many reasons it's a good idea to recycle or reuse e-waste rather than trashing it:
Protecting your data and your customers' data
Keeping all your ideas, plans, proprietary data and customer information in filing cabinets is a thing of the past. These days most information is stored electronically. While there are many advantages to that, there are also some disadvantages.




When you get rid of your old computers, external hard drives, CDs and other storage devices, you are opening yourself up to theft if you don't send them to the right place. Even if you think you've wiped your computer clean of information, there are ways data thieves can recover it.




When you're ready to dispose of e-waste, make sure you send it to a

certified recycler

that can give you a

100 percent guarantee on data destruction

. These companies have technology that can shred hard drives, discs and other components rather than just removing information with magnets or software.




Some companies, such as those in the

healthcare industry

, may be required to do this. But why not go the extra mile for yourself and your clients? Sending your e-waste to a recycling company that can certify you machines have been destroyed is the safest way to protect your information and your customers' data.




Don't feel you have to limit your e-waste recycling to computers, either. Video game systems can store credit card information. Cell phones have all your important contacts in them. Anything that can connect to the Internet or store information should be recycled with care.
Protecting your image
E-waste is among the
most toxic things
we throw away. Older computer monitors and televisions can have up to eight pounds of lead in them. Computer keyboards, mice and other peripherals are coated with fire retardants that are suspected carcinogens. Batteries contain heavy metals like cadmium, cobalt and nickel.
Dumping e-waste in
poor countries in Africa and Asia
for "recycling" has generated haunting images of women and children amid piles of burning plastic and polluted rivers. Mountainous trash heaps full of televisions and other toxic materials in the United States have generated headlines as well. More people are aware of the problem of plastic trash in the ocean.
Plus, in 25 states, it's downright illegal to put e-waste in the trash.
Don't run the risk of creating negative publicity for yourself. When it comes time to get rid of outdated electronic gear, send it to a certified recycler. Who knows? Writing a blog post or newsletter article about your commitment to safe, responsible recycling could make your customers feel more loyal to your brand or even help you generate new ones.
Getting a reward
Let's face it: If you run a small business, money is tight. You need to do everything you can to converse cash.




If you recycle your e-waste, you may be able to get cash or earn credit toward the purchase of a new item. If you return an Apple computer, iPad, iPhone or other device to the company, and it still has some value, the company will send you a gift certificate for Apple Store in return. If you return your old printer to Hewlett Packard, they will give you a credit toward the purchase of a new one.




Other companies offer similar deals for other types of electronics. When you recycle vacuum cleaners, headphones and other smaller items, there are companies that will give you credit toward purchasing their products. When you start looking to recycle your e-waste, see if you can find a company that will give you some type of reward.
Doing something good for the less fortunate
While you may feel leery about donating a computer to charity (see above), many e-waste items can be given to charitable organizations without any concern for leaking private information. Monitors, printers, copiers, LCD projectors – anything that's still in good condition and can be used in a business setting might be very helpful to a local food pantry, women's shelter or school.




In addition, there are nonprofits that specialize in taking even non-working materials and fixing them. These programs are often used for job training, so they provide people with very useful skills.




Charities should be able to write you a tax receipt for your donation. And again, if done correctly, this could be a great PR opportunity. Doing something good for the planet and your company – now there's a win-win.