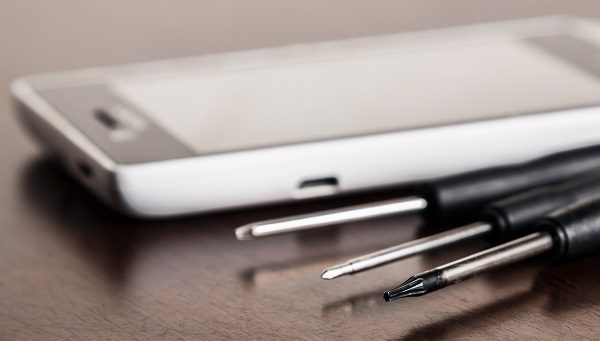 Sometimes buying a new product is more convenient than taking the time to fix or have your old product refurbished. But there are many reasons why it's worth the effort to buy refurbished or check to see if your device can be repaired.
Think before buying new
New stuff means new materials are being used up (which means more mining of natural resources) and more waste – electronic waste, to be specific – is being created.
According to the
Electronics TakeBack Coalition
, over 3.4 million tons of e-waste was generated in the U.S. alone in 2012. This e-waste is either then sent to a landfill, burned in said landfill or recycled. In landfills, toxic substances like mercury, lead and brominated flame retardants (BFRs) that our found in our electronics can find their way into our water and air. In all stages of an electronic device's life, the toxic materials embedded in the device can have long-term health effects, including cancer or birth defects.
Because of this, whenever possible, it is best to fix or have your old electronics refurbished so they can last longer. And if your electronics need to be recycled, make sure you find a responsible recycler.
If you haven't already seen it,
The Story of Electronics
, released in November 2011, uses the Story of Stuff-style to "explore the high-tech revolution's collateral damage." It's a great way to wrap your head around the impact of electronic products.
Buy refurbished
Products are labeled "refurbished" for a variety of reasons, according to
Lifehacker.com
:
A customer could return a product without ever even opening the packaging or using the item.

Shipping or exterior damage to a product like minor scratches or dents.

Demonstration units used at trade shows, retail stores or product reviewers may be repackaged as refurbished items.

Opened box: Technically, there should be no issue and the item is "like new," but the box was simply opened.

If a defect in one part is found, manufacturers might repair the returned defective units and sell them or send them to retailers as refurbished units.
Many times you can get refurbished products for a substantial discount, so not only is the environment a winner because less waste is being generated, but you are getting a deal as well. To ensure you are getting a quality refurbished product, make sure you buy directly from the manufacturer or a reputable authorized dealer that gets the products directly from the manufacturer.
Fix it yourself
Another viable option is to fix the product yourself or bring it to a local shop for repairs.




Don't know where to start?

IFixit

has thousands of free repair guides. The guides are written by people who have done the repairs themselves and now are providing a tutorial to help you through the process. From putting a new battery in your iPhone to replacing the brake pads on your Ford Focus, someone else has done it and has written down the way.




You can also find parts and tools on iFixit's website that you may not be able to find anywhere else. Its

store

has professional-grade tools for any repair you're doing and replacement parts for popular devices, including iPhone batteries, MacBook logic boards and Amazon Kindle motherboards, among many others. Need to find out how something is put together? The site even offers user-contributed

Teardowns

of all the newest devices.

As iFixit aptly put it, "We're all in this thing together, and if we work together

we can fix the planet

."