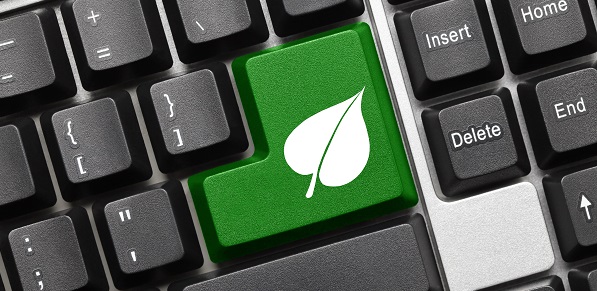 There are a number of different e-waste vendors out there, so which should you do business with? One way to narrow down your options is to look for e-waste vendors that have been certified by independent third party auditors and organizations. Here are the certifications that you should look for in an e-waste vendor:
Responsible Recycling (R2) Standard
The Responsible Recycling (R2) certification is issued by Sustainable Electronics Recycling International, a non-profit organization dedicated to reusing, repairing, or properly recycling electronic devices. It was developed after the Environmental Protection Agency (EPA) realized that there needed to be a process to ensure companies were following the best practices for recycling and repairing electronic waste. It took three years to finalize the R2 standard, and many parties, including the EPA, state regulators, electronics recyclers, and customers of electronics recycling services, were asked for their input on the matter.
Over 600 facilities in 21 countries have been awarded this certification, but this number will only continue to increase. In order to receive this certification, companies must have a policy in place to properly reuse, recover, or dispose of used and end-of-life electronic devices.
National Association for Information Destruction (NAID) AAA Certification
If you are disposing of your electronic devices, you will want to look for an e-waste vendor that removes your personal information from the devices prior to reusing or recycling them. Many companies may claim to protect your personal information, but you can definitely trust those that have been certified by the National Association for Information Destruction (NAID).
The NAID AAA certification program was developed by information security professionals. There are several requirements that must be met for a company to receive this certification. First, auditors will perform extensive background checks on employees to ensure that no one who has ever been convicted of a crime has access to confidential material. Auditors will closely monitor every step of the process, from the time the company receives a device with confidential information all the way through to the destruction of the information and disposal of the device. If an auditor finds that the confidential information is not secure at any point in the process, the company will not receive this certification.
Companies that have been given this certification may receive unexpected visits from auditors at any time, so they must remain in compliance at all times. If you want to ensure that your personal information does not fall into the wrong hands, look for this certification when choosing an e-waste vendor.
ISO 9001
The ISO 9001 certification is awarded to organizations in any industry that are dedicated to quality control. This certification is based on seven different quality management principles, including:
Customer Focus: meeting and exceeding customer expectations
Leadership: establishing a unified purpose and direction for the company
Engagement of People: staffing competent and empowered employees in every position within the organization
Process Approach: establishing a process that produces consistent and predictable results
Improvement: focusing on ways to improve the organization
Evidence-Based Decision Making: basing important decisions on evidence and data
Relationship Management: managing important relationships with suppliers and clients
Organizations that implement these seven quality management principles may qualify for ISO 9001 certification. If you are looking for a reliable and dependable e-waste vendor, look for one with the ISO 9001 certification.
ISO 14001
The ISO 14001 lists the requirements for an environmental management system, which is a process that helps organizations identify and control their impact on the environment. Organizations must analyze how their operations affect air pollution, water and sewage issues, waste management, climate change, and resource use. It also encourages organizations to make improvements that lessen their impact on the environment.
This certification can be issued to companies in any industry, however it is especially important to e-waste vendors because it serves as proof that the company is environmentally conscious.
The most recent version of the ISO 14001 is the ISO 14001:2015, which also asks organizations to make a stronger commitment to creating initiatives that improve the company's environmental performance. The ISO 14001:2015 also calls upon leaders within the organization to get more involved in the process.
OHSAS 18001
Improperly handling electronic waste can be hazardous to workers' health, which is why it's important to look for a company that has been issued the Occupational Health and Safety Assessment Series (OHSAS) 18001 certification. To receive this certification, companies must have a procedure in place to identify safety hazards, assess risks in the workplace, and respond to emergency situations. Companies must also thoroughly investigate every accident that does occur, and then make changes in the workplace to prevent the same type of incident from occurring again. Management has to be involved, too. Leadership must make an effort to review the company policy on a regular basis and update it as they see fit.   
e-Stewards
The e-Stewards certification, created by the Basel Action Network, is considered the highest e-waste certification in the world. Unlike many others on this list, the e-Stewards certification was created specifically for the electronics recycling industry.
Companies that have received this certification must meet a number of requirements. For example, certified companies cannot export electronic waste to developing countries, use prison labor, or dump any form of toxic waste in landfills. Organizations must also have an ISO 14001 environmental management system in place in order to receive this certification. Look for an e-waste vendor with this certification so you know that you are working with an environmentally and socially responsible organization.
ERI is the largest electronic waste recycler in the U.S., responsible for recycling over 250 million pounds of electronic waste every year. All of ERI's facilities have received R2 and e-Stewards certification, the two most prestigious certifications with the e-waste industry. For more information on recycling electronics, or to request a quote, contact us today.