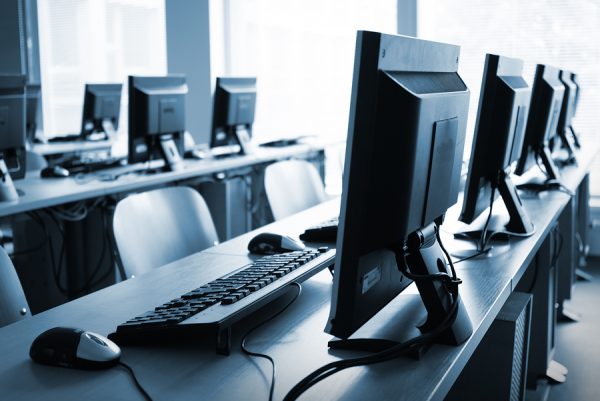 IT managers often spend a great deal of time making decisions related to the purchase of new IT assets, but then fail to dedicate this same time and attention to the disposal of these assets. What these managers don't realize is that a mistake during the disposal of IT assets can be costly and may have a significant impact on the business. As you put an IT asset disposition plan in place to protect your business, make sure that you avoid these common mistakes:
Not researching where the assets end up
There are countless companies that offer services to recycle your unwanted IT assets, but that doesn't mean that every company is created equally. Some of these companies, even those that promote themselves as eco-friendly, do not dispose of your assets in a responsible manner. Instead of processing the assets here in the U.S., some companies choose to send everything to developing countries such as Nigeria, India, Pakistan, and Vietnam. Unskilled workers in these countries are then responsible for breaking down the assets and reselling valuable parts. The problem with this situation is the unskilled workers are not protected from the harmful chemicals that they are exposed to when working with IT assets. In addition, because the assets are processed mainly in junkyards and small recycling shops, nothing is being done to protect the environment from these chemicals. Every time companies choose to send your IT assets to another country, they are contributing to the contamination of the environment and harming innocent workers.
Before you begin working with a third party, find out where your assets will end up. It's important to look for a company with the e-Stewards certification, which is not awarded to companies that ship assets to other countries.
Doing it yourself
If you think that you can handle the disposal of IT assets on your own, think again. Recycling IT assets is not like recycling paper, plastics, or aluminum—you can't toss these items into a bin and wait for someone to come pick it up. These assets contain toxic chemicals that need to be handled with extreme care to prevent them from contaminating the environment. IT assets also have valuable components such as copper, silver, and gold that should be carefully extracted and resold on the secondary market. Perhaps most importantly, the IT assets that you are disposing of may contain sensitive data that needs to be destroyed to protect your business and customers. It is extremely rare that a business would have the resources to handle these aspects of IT asset disposal, so it's never a good idea to try to do this on your own.
Forgetting to track you assets
If you are working with a third party, it's imperative that you track every asset that you hand off to them for disposal. Each device that is sent to ERI is tracked through the recycling chain. ERI captures the make, model, serial number, asset tag, final disposition of the device, and date of service for every asset and allows you to view this information by logging into the Optech™ system. This system allows customers to view custom reports that update them with information on where their assets are within the process. By tracking this information, clients can rest assured that every asset they sent to the facility has been disposed of in a responsible manner.
Failing to ask about certifications
Before you begin working with a third party, it's important that you learn about the company's certifications. Don't just ask a company if it is certified—ask for more information so you can learn exactly what certifications the company has. Remember, not every certification is the same. There are two certifications that you should look for when choosing a company in this industry: the e-Stewards certification and the R2 standard. The e-Stewards certification is considered to be the most prestigious certification within the e-waste industry. Companies must meet a number of requirements in order to receive this certification. For instance, they must prove that they do not dump toxic waste into landfills or send waste to developing countries. The R2 standard is awarded to companies that properly reuse, recover or dispose of IT assets.
There are other certifications that you may want to pay attention to, including the National Association for Information Destruction (NAID) AAA certification. This certification is given to companies that remove and destroy personal information on IT assets during the disposal process. To determine whether a company qualifies for this certification, independent auditors carefully examine how IT assets are handled once they arrive in facilities to ensure that confidential data is secure at all times. If you are disposing of assets that contain sensitive data, it's imperative that you choose a facility with this certification as well.
Not complying with state or federal regulations
There are a number of different state and federal laws that regulate data destruction and disposal of IT assets. For example, the state of New York prohibits disposing of IT assets in landfills, waste-to-energy facilities, in the trash or at curbside pick-up. Federal laws such as the Health Insurance Portability and Accountability Act (HIPAA) and Gramm-Leach-Bliley (GLB) regulate how certain industries destroy sensitive data and dispose of IT assets. If you're not complying with these regulations or not sure if you're compliant, this is a huge mistake because companies that violate state or federal regulations can face sizable fines.
Avoid all of these common mistakes by trusting ERI to dispose of your IT assets. ERI is the leading recycler of e-waste in the U.S., and is trusted by various government agencies, Fortune 500 companies, and organizations within the healthcare, technology, and telecommunications industries. For more information on recycling your electronics, or to request a quote for your company, contact us today.