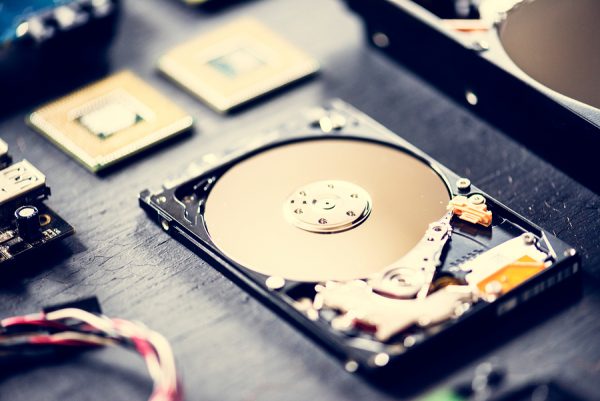 A relationship between a client and vendor rarely lasts forever. These relationships often end when the vendor significantly increases their prices, discontinues certain services, relocates, or goes out of business. A relationship between a client and vendor can also be severed when the client is simply unsatisfied with the quality of the vendor's services.
In most cases, ending a relationship with a third party vendor is fairly easy. However, it can be a bit more complicated when it comes to ending a relationship with a third party e-waste recycler. Since the e-waste recycler is responsible for protecting and destroying your company's sensitive data, you must handle this relationship with care. If you are ready for a change, follow these tips to switch to a new ITAD vendor without putting sensitive data at risk:
Prepare Training Documents
Smoothly transition from one vendor to the next by preparing training documents that can be provided to your new vendor. These training documents should contain important information regarding your specific e-waste needs. This can include technical information such as the laws that must be complied with when processing your e-waste. It can also include administrative information, including where to park when picking up e-waste and who to contact for questions or concerns.
You may also need to work with your new e-waste recycler to prepare documents for your team. The new e-waste recycler could follow procedures that differ from the ones your team is used to, so these documents can prepare them for the upcoming changes. The new e-waste recycler could also use different tracking systems. In this case, it is best to arrange to have your team trained on the new system. By the time your first batch of e-waste is sent to the new recycler, your team should be familiar with all of their processes.
Preparing these documents will ensure you start your new relationship off on the right foot. It will also minimize the minor headaches that often occur when changes within your business take place.
Check Your Inventory
You should never end a relationship with an e-waste recycler that is still in the process of destroying data on your devices. If your current service provider still has some of your company's devices in their possession, wait until this batch of e-waste has been processed to break the news. Once you have received documentation showing that the data on each device has been destroyed, you can inform them of your decision. It's recommended that you wait so you don't have to worry about whether or not your e-waste recycler will finish the job once they know you are switching to a competitor.
Limit the Number of Vendor Changes
Before ending your relationship with your current vendor, make sure the new vendor you have chosen to work with can be trusted to destroy your sensitive data. If you choose a new service provider without conducting due diligence, it's possible you could end up having to change vendors again in the near future. Switching to a new vendor can be a hassle when sensitive data is involved, so do your best to limit the number of changes.
Update Your ITAD Plan
The ITAD plan should include information on who is responsible for processing your e-waste. Everyone within the organization should follow the ITAD plan closely to keep sensitive data protected at all times. Therefore, it is important to update the plan after changing vendors. Failing to update the vendor information within the plan could lead to confusion among employees who manage your IT assets internally.
Don't Burn Bridges
Burning bridges is almost always bad for business. Even though you are ending the relationship with your current vendor, you never know if you will need to use their services again in the future. For this reason, it's usually best to end on good terms so you have the option of retaining them again if necessary. Thank your vendor for the work they have done and explain that the decision was not personal. You don't need to take this extra step if you are making this change because the vendor made a major mistake when handling your sensitive data. However, it's still best to be as professional as possible when ending the relationship.
Monitor the New Vendor Closely
Many e-waste recyclers make misleading or untrue claims about the services they provide. For instance, a number of e-waste recyclers claim to be eco-friendly when they are actually shipping e-waste overseas. The e-waste is not processed properly overseas, so it ends up contaminating the environment. Companies like these are purposely misleading clients in order to generate new business. If you're not careful, you could be misled by one of these e-waste recyclers, too.
Make sure your new e-waste recycler is performing as expected by closely monitoring their work. You won't need to keep a close eye on them once they have earned your trust, but this could take several months. In the meantime, don't be afraid to bring any performance concerns directly to your contact at the facility. E-waste recyclers expect new clients to be cautious, so they are used to fielding questions and concerns.
Embrace Change
Even though changing vendors can sometimes be a hassle, it's important not to fear making a change when it is necessary. If making a change is what is best for your business, move forward without hesitation.
If you are unhappy with your current service provider, make the switch to ERI, the leading e-waste recycler in the entire country. We have facilities conveniently located in states around the U.S. so we can better serve our customers. For more information on recycling electronics, or to request a quote from ERI, contact us today.