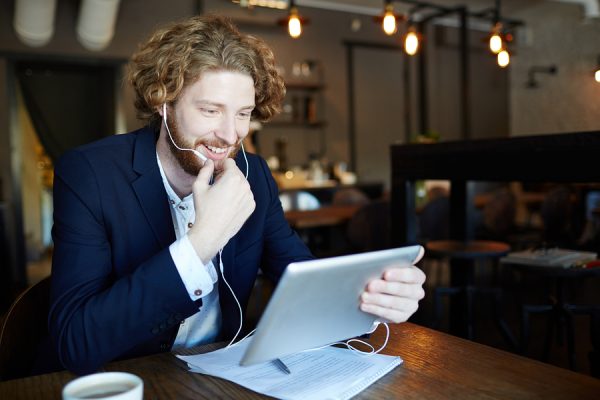 Numerous studies have shown that the majority of employees enjoy working remotely. Employees who work remotely can avoid lengthy commutes and find more of a work-life balance. But, they aren't the only ones who benefit from this arrangement. Offering remote work helps companies retain their talent, improve employee satisfaction, and increase productivity.
Remote work is beneficial to both employers and employees, so it's not surprising that it's becoming increasingly popular. Last year, research revealed that over 90% of the workforce has worked remotely at least once. By the year 2020, it is estimated that about three-quarters of workers in the U.S. will work entirely remotely.
Although remote work offers many benefits, there are drawbacks that companies should be aware of as well. First and foremost, companies need to understand how the mobile workforce could impact their data security. Here's a look at some of the ways remote workers could affect your company's IT asset disposition (ITAD) plan:
IT Asset Management is Key
Every company should keep track of IT assets from the moment they are acquired until it has been confirmed that they have been destroyed. But, this is especially important for companies with remote workers. Many companies provide computers and other devices to remote workers so they have everything they need to work from home. If IT assets are not carefully managed, it's easy for the company to lose track of assets that are in the possession of remote workers. This means the company could lose assets–and more importantly, the data they contain–when the remote worker leaves the organization solely because there is not an accurate IT management system.   
If you employ remote workers, it is crucial to establish an effective IT asset management system. This will make it easier for you to keep track of assets being used by remote workers and ensure you recover all company assets whenever a remote worker leaves the organization.
It's important to keep track of all assets used by remote workers, not just desktop computers, laptops, and smartphones. Devices such as fax machines, printers, and copiers can store sensitive data as well, so they should be monitored just as carefully.
Establish A Plan For Transporting IT Assets
Most companies hire third party e-waste recyclers to dispose of IT assets that are no longer wanted or needed within the organization. These e-waste recyclers typically visit each client to pick up assets and transport them back to the recycling facility for processing. However, transporting IT assets is a bit more complicated if your company has remote workers. In this case, you must determine how the assets in the possession of remote workers will get to the pick-up location so the e-waste recycler can transport them to the recycling facility. Will the remote worker be responsible for transporting the assets? Will your company pay to have the assets picked up from the remote worker's home? These questions must be answered within your ITAD plan. Whoever this task is delegated to must be trustworthy and reliable since they will be responsible for ensuring the sensitive data on the devices is not compromised at any point during the trip.
Clearly Communicate Company Policies
Communication is crucial when it comes to managing remote workers. Managers must clearly communicate all company policies—especially those involving ITAD procedures–to remote workers. This should be discussed during the onboarding process so remote workers know what is expected of them right away. Remote workers should also receive written documentation that outlines their responsibilities in the ITAD process.
Be sure to include a section in this documentation on what a remote worker should do in the event an IT asset is stolen. It's important for every remote worker to notify their employer and law enforcement as soon as possible if an asset has gone missing instead of attempting to find it on their own. This should be clearly communicated to all remote workers so they know exactly what to do in this situation.
If the company makes changes to the existing policy, everyone, including remote workers, should be notified of the changes as soon as possible. Failing to notify remote workers could lead to major mistakes that put your company's sensitive data at risk of being compromised.
Put A Plan in Place For Theft
Companies that employ remote workers need to know how to respond if one of their IT assets is stolen. Theft of an IT asset can occur in many ways. For example, someone could break into the remote worker's home and steal a company computer. A disgruntled remote worker could also steal an IT asset from their employer by failing to turn it in before leaving the organization.
Regardless of who stole it, the device that is taken most likely contains sensitive data that needs to be protected at all costs. It is recommended that companies that employ remote workers protect their data by installing remote data management applications. There are many applications that allow companies to remotely wipe data from devices that have been lost or stolen, so make sure every asset that is given to a remote worker has this security feature. If a remote worker reports an IT asset as stolen–or if the remote worker is suspected of theft–the data on the device can be completely erased so it does not fall into the wrong hands.
Establishing an effective ITAD plan is not easy–especially for the countless companies with remote workers. But fortunately, companies can simplify the process of disposing of unwanted or unneeded IT assets by choosing ERI, the leading e-waste recycler in the country. For more information on recycling your company's electronics, or to request a quote from ERI, contact us today.