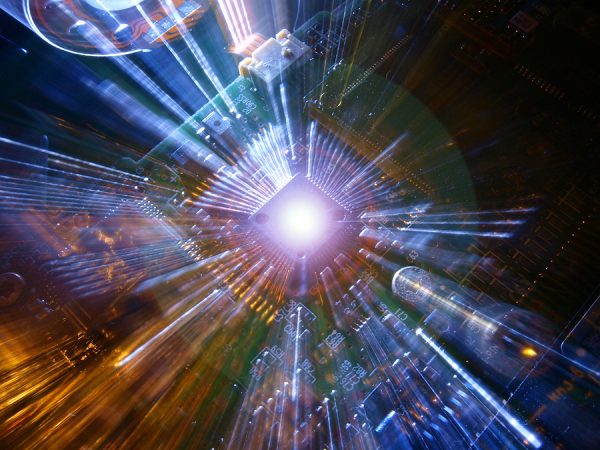 E-waste and ITAD vendors provide invaluable services to businesses in the U.S. But, some vendors are more reliable than others. There are countless companies that claim to be eco-conscious and committed to data security, but few that actually are. How can you evaluate potential e-waste and ITAD partners to find the right one for your business? Here are the five qualities to look for:
Nationwide Services
It's best to choose an e-waste and ITAD vendor that provides their services to companies from coast-to-coast. If an e-waste and ITAD vendor is truly a national company, this indicates they have been successful enough to expand geographically, which is a good sign. It also indicates that the company has the resources to easily process large volumes of material.
ERI is the largest e-waste recycler in North America, with the infrastructure in place to service clients in all 50 states. We have seven recycling facilities in the U.S., which are located in California, Washington, Indiana, Texas, Colorado, North Carolina, and Massachusetts. Unlike other e-waste and ITAD vendors, ERI really does offer nationwide services.
Handles the Processing In-House
It's also important to find out how a potential e-waste and ITAD vendor actually processes the waste collected from their clients. Many e-waste recyclers that market themselves as eco-friendly send e-waste to developing countries instead of processing it domestically. The people that are responsible for handling the e-waste in the developing countries are not given the proper training or equipment to safely process these materials. As a result, the toxic chemicals within the e-waste are often released into the environment, where they can cause serious damage.
The practice of sending e-waste overseas is far more common than many people believe. A study conducted in 2016 revealed that about one-third of e-waste produced in the U.S. was being sent overseas for processing. It's important to make sure that your e-waste does not end up in one of these shipments. Interview each potential e-waste and ITAD vendor to find out how–and more importantly, where–the e-waste is processed. If the vendor cannot provide clear answers, this indicates that they are not living up to their promises to dispose of e-waste in an eco-friendly manner.
ERI processes more than 250 million pounds of e-waste every year, and none of it is shipped to developing countries. Every pound of e-waste that is collected by ERI is safely processed in one of our seven recycling facilities. Each of our state-of-the-art facilities is designed to dismantle and dispose of e-waste in a safe and socially responsible manner. If you work with ERI, you never have to worry about where your e-waste will end up or how much damage it will do to the environment.
No Middleman
You should ask each potential e-waste and ITAD vendor whether or not there are middlemen involved in their process. Any middlemen that are involved in the process will have access to your company's e-waste–and the sensitive data that it contains. The more people that have access to your data, the greater the risk of a data breach. For this reason, it is best to work with a company that handles every aspect of data destruction and e-waste disposal on their own without the help of a middleman.
ERI understands that working with middlemen increases the risk of a data breach, which is why we process e-waste on our own instead of hiring outside help. There are no middlemen involved in our process, so there's no need to worry about your data falling into the wrong hands.
Destroys Data Before Resale
Some electronic devices that are sent to e-waste recyclers are still functional or contain valuable parts. In cases like these, the device or the individual parts can be resold. However, it's important to work with a vendor that will completely destroy the data on each device prior to putting them up for resale.
ERI employs a team of specialists that prep e-waste for resale, which is a complex process that involves destroying data and identifying the resale value of each component. We completely destroy data so it can no longer be read or recreated, so we will never resell items that contain your company's information.
Has Certifications and Experience
Finally, it is crucial to consider each e-waste and ITAD vendor's certifications and experience. Find out how long the company has been in busy and the names of major clients they currently work with. If a vendor works with big name companies, this indicates that they can be trusted with sensitive data. This is especially true if the companies are in industries that handle a large volume of sensitive data, such as financial institutions or government agencies.
Be sure to ask each e-waste and ITAD vendor about their industry certifications as well. All of ERI's recycling facilities are R2 certified and e-Stewards certified, which are considered two of the top certifications in the e-waste industry. ERI's facilities have also been certified by the National Association of Information Destruction (NAID). This AAA certification is only awarded to facilities that are committed to data security and destruction. If an e-waste and ITAD vendor is not certified, this indicates that they have not been able to verify that they actually keep clients' data safe and dispose of electronic waste in a responsible manner.
At ERI, we take the destruction of your data and the disposal of e-waste seriously, which his why we recycle e-waste responsibly and offer both software based and physical destruction of your electronic data. We also provide a live video feed of the data destruction so clients can watch us work to ensure we are delivering on our promises. For more information on recycling electronics, or to request a quote from ERI, contact us today.