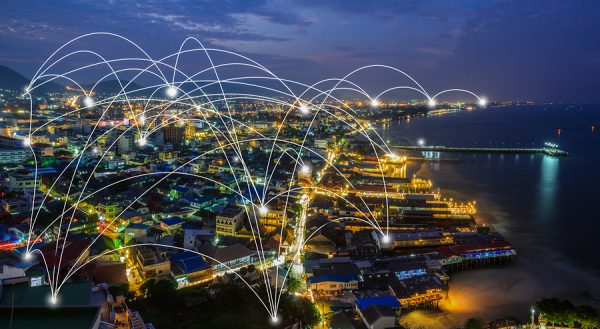 The U.S. is one of the largest producers of e-waste in the world, and many of the e-waste produced in this country comes from companies in the telecommunications industry. The desire to rapidly innovate has forced companies in this industry to constantly introduce new and improved versions of smartphones and other electronic devices to consumers. When a new model is released, millions of consumers discard their old models and replace them with the newest devices. This cycle leads to an endless stream of e-waste.
Telecommunications companies are also responsible for storing a lot of sensitive data. This data must be protected at all times–including when the device that it is stored on is no longer in use. To keep data protected, every telecommunications company should have an IT asset disposition (ITAD) plan in place.
What is an ITAD Plan?
An ITAD plan outlines what a company will do when it's time to dispose of electronic devices that are no longer used or needed within the organization. The purpose of creating an ITAD plan is to ensure that the company knows how to responsibly dispose of hazardous electronic devices. More importantly, an ITAD plan helps the company determine how the data on these devices will be destroyed so it does not fall into the wrong hands.
What to Include in ITAD Plans
Every company has unique needs, so the contents of an ITAD plan may vary slightly from company to company. But in general, an ITAD plan should cover the following topics:
Third party e-waste recycling vendors
Transporting e-waste from the organization's location to the e-waste facility
Internal asset management
Data destruction–and proof of destruction
If one of these topics is missing, the ITAD plan is not as thorough as it needs to be to keep your company's data protected.
Third Party E-Waste Recycling Vendors
Take your time researching e-waste recycling vendors instead of simply hiring the first one that you come across. It's important to look for an e-waste recycling vendor with industry certifications, preferably the e-Stewards and National Association for Information Destruction (NAID) AAA certification. Both of these certifications are only issued to e-waste recyclers that are considered the top in their field. If an e-waste recycler has one or both of these certifications, this indicates that the company can be trusted to responsibly dispose of your devices and destroy the data stored on them. Furthermore, it indicates that the company is processing all of the e-waste in their facilities in the U.S. instead of sending them to developing countries overseas.
You should also look for an e-waste recycler that has experience working with other clients in the telecommunications industry. E-waste recycling needs vary from industry to industry, so it's important to find a recycler who already has a general idea of a telecommunication company's needs.
Transportation of E-Waste
At this point, you should have selected an e-waste recycling vendor to work with your company. Now, it's important to discuss the transportation of e-waste from your location to the e-waste recycling facility. Ask the e-waste recycler who is responsible for transporting the devices–you or them? Many e-waste recyclers offer on-site destruction, which means the data and devices are destroyed in a van that travels to the client's location. Some clients prefer on-site destruction because it means they won't have to worry about a device going missing while it is being transported to the e-waste recycling facility. However, other clients prefer off-site destruction so customers are not distracted by the sight of an e-waste recycling van.  It's important to learn about your options so you can decide which one is right for your business.
Internal Asset Management
It's impossible to know whether the data on your organization's devices is protected if you are not sure how many devices your organization has and where they are located. This is why it is so important to implement an asset management system that allows your IT team to track assets from the moment they are purchased to the moment they are destroyed. If your company does not have a system in place, work with your IT employees to develop one as soon as possible. Make sure the ITAD plan outlines who is responsible for tracking the devices once they have been transferred to the e-waste recycler for disposal.
Data Destruction
All ITAD plans should include sections on the destruction of data stored on electronic devices once the devices are no longer in use. Destroying data involves much more than simply deleting files off of a computer. The data must be completely wiped from the device to ensure it cannot be recreated or read in the future. To do this, ERI follows both the National Institute of Standards and Technology and the U.S. Department of Defense guidelines.   
After the data has been destroyed, ERI provides clients with proof of the destruction. Clients receive a certificate that verifies the data on their devices has been destroyed. These certificates are typically kept on file in the client's records so they have proof that they complied with data security laws and went above and beyond to protect their customers' data. In addition, clients are welcome to watch a live feed of the data destruction process so they can see how it's done. This helps ease the minds of clients who are worried about a third party handling their sensitive data.
If you're in the telecommunications industry, it is crucial to protect your sensitive data by implementing a comprehensive ITAD plan. As the leading recycler of electronic waste in the country, ERI can serve as your company's trusted third party e-waste recycling vendor. For more information on recycling your electronics, or to request a quote for your company, contact us today.