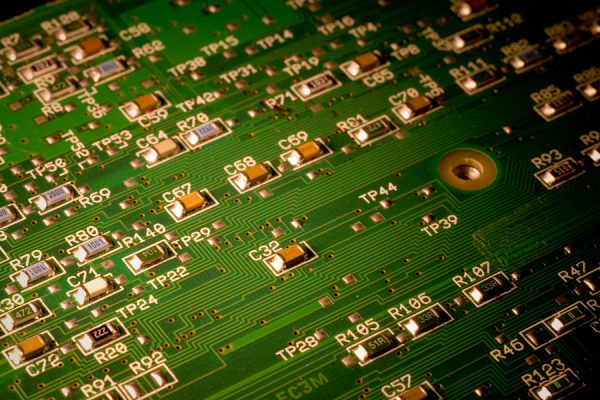 Electronic manufacturers are producing and selling more electronic devices now than ever before. To stay competitive, these manufacturers also frequently introduce upgraded and enhanced models of electronic devices to keep consumers interested and motivate them to make another purchase. This strategy is great for business, but it's not so good for the environment.
It's estimated that 20 to 50 million metric tons of electronic waste are generated every year. About 12.5% of this waste is responsibly recycled, and the rest is sent to landfills, where it will release hazardous substances such as mercury and lead into the environment.
Due to the dangers of e-waste, many states have established laws that require manufacturers to help consumers responsibly recycle their electronic devices. As a result, electronics manufacturers must determine how to dispose of tens of thousands of electronic devices in a safe manner. That's where ITAD plans come into play.
What is an ITAD Plan?
IT assets cannot simply be tossed in the trash since they contain hazardous substances such as lead, nickel, copper, and mercury. The process of getting rid of old or unwanted IT assets is much more complicated, which is why an IT asset disposition, or ITAD, plan is needed. An ITAD plan is a written document that outlines how a company will manage end-of-life IT assets. This plan helps companies prepare for the challenges that may arise when it's time to get rid of old or unneeded IT assets such as computers, smartphones, televisions, and printers. By creating an ITAD plan, manufacturers can ensure that everyone within the organization follows the same protocol when it comes to disposing of IT assets.
What to Consider When Creating an ITAD Plan
There are a number of factors that manufacturers must keep in mind when creating an ITAD plan. The first is choosing the right e-waste recycler. Recycling electronic devices is not easy, so it's impossible for manufacturers to handle this task internally. Instead, manufacturers must partner with a reliable e-waste recycler. Don't simply choose the first e-waste recycler that sends a reasonable quote—take the time to research their facilities and recycling processes. Look for an e-waste recycler that has been awarded the e-Stewards certification, which is considered the most prestigious certification in the industry. If an e-waste recycler has this certification, it is safe to assume that they are trustworthy and dependable.
Another factor that manufacturers need to consider is data security. When an IT asset reaches the end of its life, it's important to remember that the data on the device must be destroyed so it does not fall into the wrong hands. Manufacturers must partner with e-waste recyclers that know how to properly destroy data so it cannot be recreated or read after it is erased. Look for an e-waste recycler that has been awarded the National Association for Information Destruction (NAID) AAA certification. This certification is only awarded to e-waste recyclers that have demonstrated their commitment to keeping clients' data safe at all times.
Manufacturers should also plan for disposing of IT assets in a product recall. Electronic devices that are recalled due to defects cannot be resold, so manufacturers must have a plan in place to dispose of them safely. During a recall, manufacturers can expect to receive thousands of returned devices, so it's important to partner with an e-waste recycler that can process large volumes. Since these devices are coming directly from consumers, it's also important to prioritize data security. If the data is not destroyed, customers' data could be exposed, which could cost your company dearly.
Electronic manufacturers must also consider take back programs. Many manufacturers are required by law to help consumers recycle their IT assets at the end of their life cycle. To comply with this law, manufacturers often establish take back programs that allow consumers to drop off or mail in old devices so they can be recycled. Manufacturers that participate in this type of program need to have an ITAD plan in place to handle all of the devices that are collected from consumers. As previously mentioned, devices that are coming from consumers will most likely contain personal identifying information. Because of this, it is important to protect the data on these devices to keep your customers' information safe.
It is key for manufacturers to also include IT asset management plans within their ITAD plan. Manufacturers need to carefully track each of their IT assets from the start to the finish of their life cycle. If there is not an inventory management system in place, there's no way for manufacturers to keep a close eye on assets that could contain sensitive data. If an asset goes missing, for example, a manufacturer without an inventory system in place may not even know until their data has been publicly exposed.
Make sure your IT team is involved in the process of creating an ITAD plan. It's also a good idea to ask your e-waste recycler for input on the disposal section of the plan. Allow these professionals to review the plan to ensure you have not missed any key areas that should be included. After it has been finalized, make sure that the plan is shared with all relevant parties within the organization. Address all questions and concerns so everyone knows what their role is in the process of disposing IT assets.
Are you interested in creating an ITAD plan for your electronics manufacturing business? ERI processes over 250 million pounds of electronic waste every year, which makes us the leading e-waste recycler in the country. We currently work with clients in manufacturing, finance, healthcare, and a number of other industries. For more information on how we can assist with electronic mail back programs, or to request a quote from ERI, contact us today.