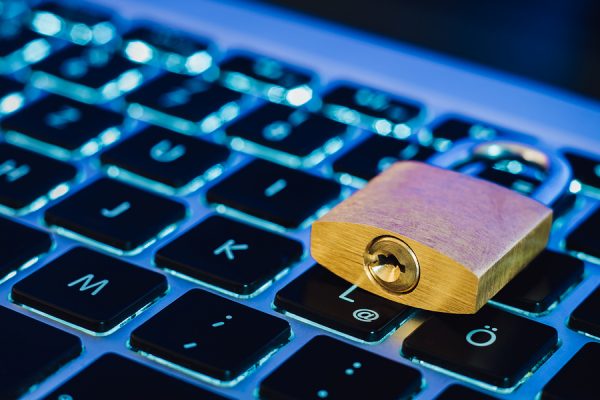 Corporate data destruction is extremely important to your business. You have clients, employees, and many other people trusting in you to keep their information safe. There are also state and federal laws that you must follow in order to ensure confidential data is not disclosed.
 The Federal Trade Commission's Data Disposal Laws are present in close to three dozen states. Medical practices also have HIPAA laws to follow when it comes to keeping health information private. Are you following these laws? You need to be. When choosing a data destruction company for your corporation, there are five things to look for.
Check the Company's Certifications
 Before an electronics recycling and data destruction company receives certifications from leading agencies, they go through detailed audits. Those audits are often completed without notice. If a company is certified, you know they are trustworthy and focus on quality.
 ERI holds several certifications. We also hold a GSA Contract to handle government data destruction and electronics recycling. Our certifications include:
e-Stewards

ISO 9001

ISO 14001

National Association for Information Destruction (NAID) AAA

OSHAS 18001

R2
 You can view copies of our certificates on our website. We welcome you to check them out.
Is Destruction Done On-Site or Off-Site?
 Having your data destroyed on your grounds gives you peace of mind that the data is destroyed under your watch. You don't worry about who is with the data and if it's ever at risk of theft. You should check to see if you can have the data destroyed on-site. If it's not possible, how are your hard drives and other devices handled in transit from your company to the electronics recycling and data destruction plant? You'll want plenty of evidence that things make it safely to the area where they will be destroyed.
 ERI is happy to schedule on-site data destruction. You can witness the process if you want. We also have four levels of data destruction that include Standard Compliance, Enhanced Compliance, High Security, and Demilitarization. All eight ERI locations have 24/7 video surveillance, motion detection alarms, guards, gated/fenced perimeters, metal detectors, and secure areas where only authorized personnel are allowed entry.  ERI ensures your data is protected whether it is destroyed on-site or at our facilities.  
What Proof is Offered to Show the Data Destruction Was Effective?
 Ask what systems are in place to prove to you the data was destroyed. A trustworthy data destruction firm will allow you to witness the process and offer real-time tracking of every step from the moment the electronics or other items leave your offices to the moment they arrive at the plant and the data is destroyed.
 If you do decide to send your items to one of ERI's locations, Optech™ offers real-time tracking, so you always know where your items are. You're able to access this information at any time of the day or night. Video cameras also make it possible to watch your electronics being destroyed from a remote location.
What Data Destruction Methods Are Offered?
 The method that's used to destroy data is also important. Some methods are more effective than others at completely destroying information. Companies use different methods depending on your needs. Software to wipe hard drives clean is one option, but shredding the data ensures there's no chance of the data ever being accessed again. You want to talk to a company that can walk you through the differences and help you decide on the best option for your corporation's needs.
 ERI follows the government's Guidelines for Media Sanitization (SP-800-88 Revision 1). Drives may be wiped clean using data removal software or rendered impossible to use through degaussing, which destroys the magnetic drive. Shredding is a permanent option that puts the hard drive or storage device through shredders that demolish the item by chopping it into small pieces that can then be separated into materials like metal or plastic, melted down, and reused to make new electronics.
What Checks Do Their Employees Undergo?
 You're trusting a company to handle electronics that have confidential information. You want to know what that company's hiring process is. You want to make sure that background checks are performed on every worker that's going to be handling your items.
 ERI is proud to be a leader in electronics recycling and data destruction. Our employees undergo a range of background checks that include drug screenings and e-Verify. Check our certifications and read what our customers have to say. Give us a call. We're happy to discuss your corporate data destruction project and answer all of your questions.