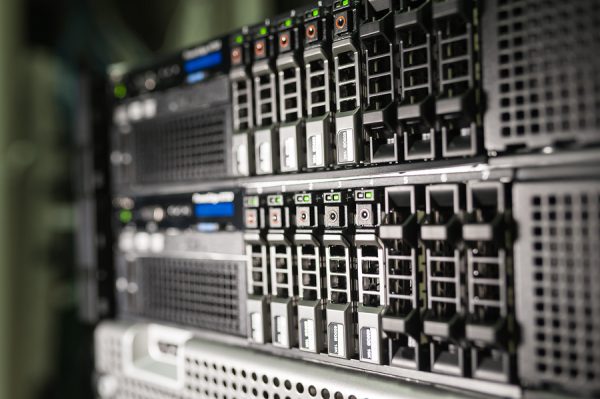 Relocating your office is a time-consuming task in more than one way. You have to decide what goes and what stays. The office supplies, files, and equipment that is going with you have to be packed and inventoried. The items that you're recycling also need to be inventoried and properly handled. You have to pack, arrange moving vehicles, and get the manpower needed for the move. You don't want shipments to get lost along the way. You don't want data stolen before it's been destroyed. You don't want to learn too late that the items you thought were being recycled were shipped to a foreign country where they could be sold or have data stolen.
 ERI partners with office relocation companies, which makes it easier for you. Rather than having to hire a shipping company, find additional staff to organize and pack, hire a firm to manage all aspects of ITAD, data destruction, and manage electronics recycling, we're an all-in-one source. Our office relocation partners are part of our team and are carefully vetted to make sure security is never compromised. ERI's logistics support is exactly what you need to simplify your move. You make one call. Here's how logistics support works for a national or international move.
Outlining The Project
ERI will work with your internal team or relocation partner to help identify what IT assets need to be relocated, redeployed, or removed.  ERI will assist with this process to help ensure your assets are properly identified, tracked, and relocated.  For those devices which are no longer needed, ERI will evaluate the devices, destroy all the data on the devices, and then determine one of three final dispositions — redeployment, remarketing (resale), or destruction if at end of life.
Secure Containers
 When we're working with office relocation companies to help move your company, we offer moving services for full truck loads or partial (less than truckload) loads. We have locked bins and secure hard drive containers if they're needed. If your company doesn't have room for pallets full of items being moved and being recycled, we can set up a trailer in your preferred location. When the trailer is full or partially full and needs to go to one of our eight processing locations, we have drivers who do that, too.
White Glove Service
 If you don't have time or staff to sort and pack items moving or being recycled, ERI and our relocation partners will do that work for you. We work with you to safely package items, organize them on pallets while keeping an inventory, and shrink wrap the skids. Our carriers then bring electronics to one of our plants for data destruction and recycling.
Tracking With Optech™
Once the items leave your business, you can track their progress through our Optech™ software.
With this software, you can see which of your electronics have been sold for reuse, a full inventory of what ERI has collected from you including serial numbers and weights, and documents that show when items were picked up and what their status is.
At Our Facilities
 Once your electronics are safely at your new location and our facility, we follow your directions. Data destruction can be done at your site or ours. We refurbish electronics that still have value. That money can help offset the expense of your move. The remaining electronics are shredded and recycled. Plastics, metals, and glass are all recycled and reused to make new electronics. It doesn't end up in a landfill where it can harm the environment.
 Your move should be fluid and trouble-free. ERI makes that happen by carefully vetting the right team for your needs. Contact one of our experts to learn more about data center decommissioning, logistics, ITAD, and data destruction services. Reach us at 1-800-ERI-DIRECT.