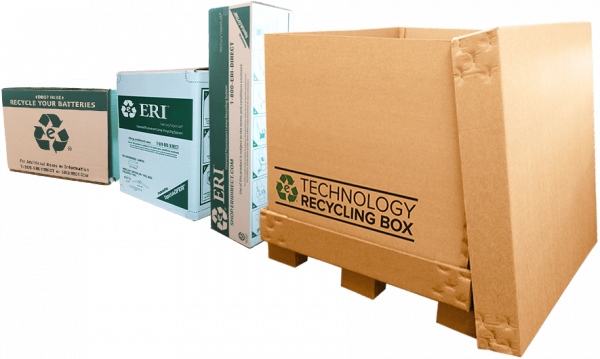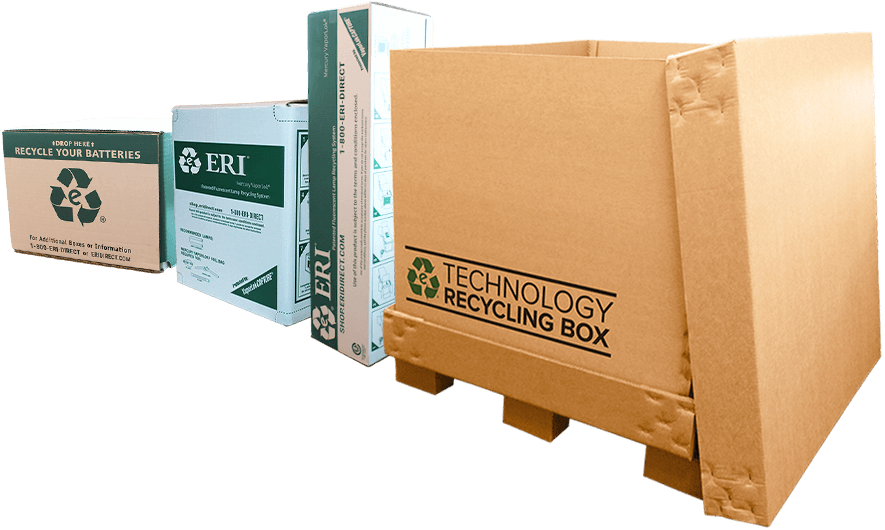 Currently in more than 20 states, coronavirus-related stay-at-home orders have thousands of employees working from home offices. For some, this isn't new. They've worked from home before. For others, it's a brand new experience. Only essential workers are allowed to go to work in these states. These workers include medical professionals, retail workers, and sanitation workers.  However even prior to the COVID-19 outbreak, more and more companies were allowing employees to work remotely, which requires unique solution for safe and responsible electronic recycling and IT asset disposition.
People are at home. When they're not working, they're clearing out old clutter. They're using their laptops, tablets, computers, and other electronic items more often than normal. Items are breaking down. Older electronics aren't effective for some workers, so companies are sending newer electronics to keep business flowing efficiently. These workers may not have the room for the old desktop that had to be upgraded. They cannot throw away electronics due to laws, regulations, and data concerns. They can't store them, nor should they for reasons of data security. How can towns, cities, and businesses help them properly dispose of their laptops, phones, computers, and other electronic devices?
The electronics recycling industry is facing new challenges during COVID-19. One of the first things some local recycling centers stopped accepting was electronics. Some have scaled their services down to household trash and plastics recycling for now. If you need to recycle outdated or broken electronics, what are people supposed to do? Technology recycling kits are the perfect solution for at-home workers.
Technology Recycling Kits Are the Best Answer to E-Recycling
When you have remote employees working from homes (or even satellite offices), managing IT assets can become difficult.  ERI came up with a unique solution to ensure both environmental compliance as well as data security, our technology recycling kits or "box program".
Order one of five boxes or crates and let ERI take care of the rest. Fill the box or pallet with your electronic items. Seal the box or pallet using the materials included in the kit and apply the postage-paid label. Call UPS to arrange pick-up. UPS transports your electronics to one of our recycling centers where the data is destroyed, the items are refurbished or shredded and resold or processed for recycling.
If an item still has value to someone else, our ITAD and recycling specialists will wipe the data, fix any problems or harvest usable parts. If the item has no value left, the glass, plastic, and metals are separated, melted down, and reused to make new items. Both of these processes keep electronic items out of landfills or incinerators where the metals and plastics harm the environment.
Tips for Ordering the Right Technology Recycling Kit
How do you choose the right e-recycling kit? When you order a technology recycling box, there are five sizes and two options (standard or serialized) to choose from. Start by understanding these options. Serialized includes a tracking report that includes the item's make, model, and serial number. Standard doesn't include that report. If you must have a detailed report of what's been recycled, choose serialized containers. If that's not as important, the standard boxes work well.
Once you decide that, you have to choose the appropriate kit. The five electronics recycling boxes are:
Small – 9 x 5 x 3 inches and holds up to 6 pounds, which is best for cell phones, calculators, and tablets.
Medium – 18 x 14 x 4 inches and holds up to 15 pounds, which is good for laptops.
Large – 20 x 20 x 20 inches and holds up to 70 pounds, which is best for good for desktop computers.
Half Pallet – 34 x 34 x 32 inches and holds up to 360 pounds, which is good for most of your electronics.
Full Pallet – 41 x 33 x 32 inches and holds up to 600 pounds, which can handle multiple computers, printers, televisions, copiers, and other large electronics.
If you don't have a large scale and question the right size to order, make a list. Weigh items if you have a scale large enough to handle the weight. If it's not easy, look up the make/model and see what the weight is on the manufacturer's website. Jot down the weight of the item and add them up. Whatever that total weight is, that's the box you want.  ERI's specialists are also available to answer your questions at anytime by calling 800-ERI-DIRECT (374-3473) if you are unsure of what size box to purchase.
How Do You Know Recycling Kits Are Safe?
Mailing electronics to a company on the other side of the country can seem risky. How do you know it's safe if you use an e-recycling kit? As items are shipped to ERI via UPS, and you have tracking available to monitor the progress. Reports are given to you when we receive the items and throughout the process. You never have to wonder if your items were lost in transit or being transported to another country without your knowledge, they will be sent to one of ERI's eight US facilities for proper recycling and data destruction.  ERI is certified by R2, eStewards, and NAID to ensure the highest standards for regulatory, environmental, and data compliance are followed.  Once the data is destroyed and the items are destroyed or refurbished, you get a certificate to prove they've been recycled.
NAID AAA, e-Stewards, and R2 certifications prove that your items are handled with the utmost of care and are recycled responsibly. Learn more about what these certifications mean.
e-Stewards: Companies holding e-Stewards certification do not export electronics to other countries, send them to landfills, or use child or forced labor in their recycling businesses.
NAID AAA: Companies holding NAID AAA prove they put training, security, procedures, and equipment at a high priority to meet data protection laws and regulations.
R2: R2-certified companies follow strict protocols in terms of safety, protocols, and documentation that are adhered to when recycling and repairing electronics.
By implementing safety protocols, ERI is able to continue recycling electronics.  We've made it easy for at-home employees to recycle e-waste through our technology recycling kits. Order an electronics technology recycling kit in our Online Store and let us recycle your e-waste in a secure, environmentally-responsible way.