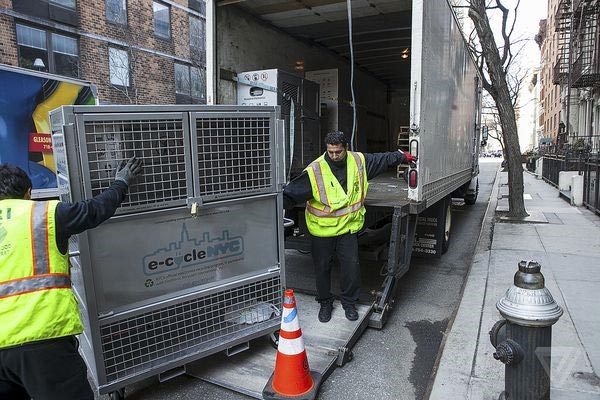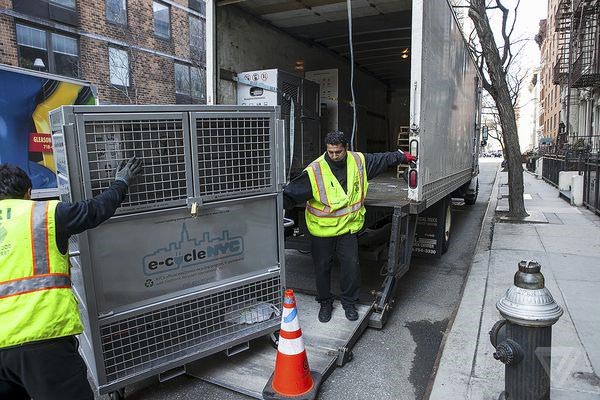 In the U.S., it's estimated that 25 kg (per capita) of electronics are placed on the market each year. Consumers generate 19.4 kg (also per capita) of e-waste. Of that, only a quarter of e-waste is collected. You want to start an electronics recycling program in your city or town, but you're not sure how to get started. ERI Direct is happy to help you understand the process.
Identify Ways to Collect E-Waste
Identify the different ways you can collect e-waste in your city or town. Some areas have had great success by hosting e-recycling collection days. Townspeople bring their unused electronic items to the posted areas on specific dates for recycling. Other cities have had great success with drop-off bins set in accessible areas of the city. You might want to have permanent drop-off points in your town or city's solid waste district.
Another idea is to make mailers accessible to residents. Partner with an e-recycling company and have mailers and boxes that residents can pick up or order online. Once the mailer arrives, they fill it with their electronic items and mail them to the processor. You could also add a new bin to your town or city's waste/recycling haulers and have curbside electronics pick-up. Survey the people in your town or city to see how they would prefer to use an electronics recycling program.
Develop Your Team
In the early stages, you'll be building a team to help out. Some of the team members you'll need are listed above. You need a marketing person. You need someone skilled at writing letters to agencies for grants. You need a liaison to form strong connections between your recycling project and local politicians and to help with educational programs at schools and trade shows.
At the e-recycling centers, you'll need staff to accept electronic items and put them in the right bin. You'll need haulers or someone to help arrange pick-up of the electronics you've collected. You need someone to handle the financial aspects that include advertising budgets, utilities and operational costs, and recycling containers and mailers. You need an accountant for taxes and payroll. You need someone to also apply for and monitor the need for additional business or non-profit licenses and permits. Finally, keep up with changing laws and recycling trends.
You'll be hiring several people and enlisting the help of volunteers. You need time to read applications, schedule interviews, make hiring decisions, and assist with training. With many roles to fill and steps to take, you need to get the team in place as quickly as you can. Once you have the key players, you can discuss what needs to be done in the beginning, as you get started, and months and years down the road.
Set Your Goals and Create a Checklist
Jot down what your goals are. Things you need to consider are how many electronics you hope to recycle, how big an area you wish to cover, and how you can make that happen. You'll need haulers to move the electronics from collection sites to e-recycling firms. You need to study these aspects and work with your team to make sure the things you're asking are possible.
For example, you want curbside e-waste hauling. What happens on a rainy day? Are people supposed to put their electronics outside to get wet? If an item has value and could be refurbished, exposing it to water is not ideal. Covered or water-tight collection bins may be better. If there may be issues, you need to sit down, address them, and come up with a doable alternative.
As you're doing this, create your checklist. To get started, you need funding. You need someone to write letters applying for grants and loans. You need a marketing expert to make sure the public hears of the plans and is excited to participate. You need to set dates for collection days and figure out the best approach for collections. Is curbside pick-up more effective than drop-off bins? If you opt for drop-off bins, how do you keep trash from getting dumped into those bins along with the electronics?
You need someone to form a budget and make sure the city or town-wide e-recycling project stays within budget. What happens if the budget isn't enough? How will you increase it or find additional ways to save money while recycling? One of the best ways is by partnering with an e-recycling firm that can help you get the most value for electronics that still have value. If an item can have its data destroyed and be repaired or refurbished, you'll get some of the item's value back. This money can help keep funding your town or city e-recycling program.
Build a Support System Within the Community and State
Gain community support as quickly as you can. If the community members don't stand behind your town or city-wide recycling efforts, it's not going to be effective. You need them to participate. To get their support, listen to their ideas. Hold social media campaigns to allow those who may not be able to attend presentations to share input. Host town hall sessions for people to come listen to your ideas and ask questions. Be responsive to emails and messages your e-recycling website or social media sites receive.
When you're responding, do not alienate people. If a person doesn't recycle and isn't sure it's an effective use of tax money, don't berate them for not currently recycling. Show how programs have helped in other areas. Educate kindly and don't insult someone who doesn't see things the same way you do.
Make sure you make things easy for them to understand. Posters and pamphlets that let them see what can and cannot be recycled help. Show them where they can go or how to recycle those items. If you make it easy for them to participate, they will embrace the recycling program.
You also want support within the state. Make sure local politicians understand your goals and back you. Politicians may know of state or federal funding that can help you get your city or town's e-recycling plans off the ground.
Some Cities That Already Have Programs Through ERI
New York City is one of a handful of states that work together with ERI on a comprehensive e-recycling program. ERI created e-recycling bins that are located in thousands of the city's busy locations. Each day a dozen trucks pick up electronics along the collection routes to make sure electronic items are properly recycled.
We also work with consumers in Maryland by offering free packages and shipping costs for recycling electronic items. In New Jersey, we help consumers who cannot travel to a collection site or who are unable to lift heavier electronics that need recycling. We also help Texans by providing a list of places that allow e-recycling of televisions.
Call us at 1-800-ERI-DIRECT to set up a similar electronics recycling program in your city or town. We're the largest ITAD provider in the U.S. and assure you that with our rigid processes, data destruction/sanitization and environmentally-responsible recycling measures are done even if the laws don't require these levels of care.