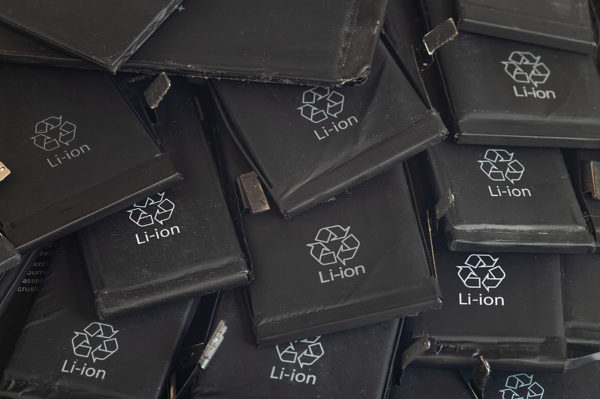 Battery recycling is one of the most significant hazards to the e-waste industry. It's a precarious business for workers and facility owners. The dangers start with how home and business owners recycle their unnecessary or dead batteries and electronic devices.
Batteries contain plastic, metal, and paper strips, but they also have toxic materials like arsenic, lead, mercury, etc. When properly recycled, the materials are separated and melted down. Fumes can cause contamination if they're not filtered and appropriately ventilated. If allowed into the soil, they can go into the groundwater and poison community members.
Consumers, business owners, workers, and e-waste specialists must recycle batteries safely and adequately, and that's something people need to work on together. Take a closer look at what happens when battery recycling isn't performed safely or responsibly.
People Must Do Their Part
People have to do their part, but people don't always realize what they're doing. You know you can recycle batteries, so you put them in your recycling bin. That's wrong! You can't recycle them, so you throw them out. That's also wrong.
Batteries need to be recycled correctly. Tossing them into the garbage isn't correct, nor is putting a battery in your recycling bin. Either of those actions can be deadly.
You could unknowingly start a fire when you toss batteries into the garbage. Brooklyn's Sims Municipal Recycling saw more than 100 fires caused by improper disposal of lithium batteries during 2021. Recently, the facility had one of its trash barges catch on fire due to another lithium battery. The plant manager set the barge adrift to prevent a catastrophe.
Two firefighters in Taylor, Texas, were injured in a recycling facility fire. The plant received a smoldering load when the truck dropped it off. The firefighters were injured battling the blaze.
It's worth asking your local recycling center where batteries end up. If the recycling center ships batteries overseas, you could be putting a worker or child at risk. Over a dozen children died from brain damage in Senegal, Africa, due to lead poisoning linked to a local battery plant. According to a report from Yale, only 10% of batteries were processed by trained workers.
If you choose where your batteries are recycled, look for a company certified by R2 (responsible recycling) and e-Stewards (never sent overseas). See if you can bring your used batteries to stores like Home Depot and Staples to ensure they're responsibly recycled. ERI provides boxes that you can use to mail batteries to one of the company's e-recycling facilities, where they're safely, responsibly recycled here in the USA. That's also worth your consideration.
Prevent a possible fire by collecting your batteries in a container and taping the ends with a piece of electrical tape. Save them in the container and bring them to a recycling drop-off or facility when the container is full.
Back Home, Vernon, California,  Draws Attention to the Dangers of Irresponsible Battery Recycling
Even if you think you're doing everything possible to protect the environment, the battery recycling facility that's processing all of these batteries may cause tremendous problems decades later.
Every year, regulations change. What's currently required of a recycling facility may not be the same in 25, 50, or even 100 years. Plus, you have to trust that management will stay on top of pollution controls, which doesn't always happen.
Take the Exide Technologies battery recycling plant, for example. Vernon, California, sits just five miles from Los Angeles' downtown, and it was home to one of the nation's largest battery recycling plants for nine decades until it shut down in 2015.
As far back as the 1930s, there were concerns that the company wasn't taking measures to protect people adequately. By the 1990s, the government started investigating Exide's practices. In bankruptcy hearings, just under $29 million was set aside for decommissioning that plant, but that wasn't anywhere near enough.
The EPA found that lead emissions were far too high in Vernon. Tests found elevated lead levels in children's teeth, suggesting that women absorbed lead during pregnancy and passed it to developing fetuses. People living in the area's homes were found to have high levels of lead in their blood. Over 10,000 homes in neighboring communities have been exposed to mercury, lead, and arsenic pollution that traveled into the air or leached into groundwater.
Governor Jerry Brown approved close to $177 million to help clean up homes and neighborhoods affected by the facility in 2016. That money only cleaned a quarter of the properties that have been affected by the pollution.
In 2020, a judge approved the bankruptcy and allowed Exide to walk away from building and site clean-up responsibility. It's now the city's and taxpayers' issue. As a result, Governor Newsom recommended budgeting over $450 million to clean up those homes and neighborhoods.
Cleaning the Facility Is On-Going
Years later, the company is still decontaminating and deconstructing the different buildings, and it's expected that work will take through the end of 2023. It's a process that requires barrier fences with warnings telling people it's a danger zone.
Professionals must fully contain buildings with barriers that allow no vapor or dust to escape. Workers must wear hazmat suits and use equipment to power wash and vacuum every surface. Only then can the materials inside the building be broken down and removed.
Once the buildings are empty, the empty buildings are put under negative air pressure before heavy machinery tears the structure down and cuts it apart. Some of the waste goes to landfills that accept hazardous waste. Cleaned metal goes to recycling facilities. The remaining land must be paved. The enclosures are cleaned, taken apart, and recycled.
Having battery recycling facilities that are well-managed and equipped to meet environmental protection laws is essential. The city of Verden should be a lesson everyone pays attention to. Battery recycling facilities need to be held to a higher standard, and consumers and business owners can make sure they're heightening safety by partnering with responsible electronic recyclers.
Do your part as a consumer or business owner and recycle batteries responsibly. You protect the world and others from toxic metals like lead and mercury when you do. If you don't have a local recycling facility that guarantees batteries stay in the states, check out the battery recycling boxes from ERI. Ship up to 93 pounds of batteries to the nearest facility for ethical, responsible, and safe recycling.