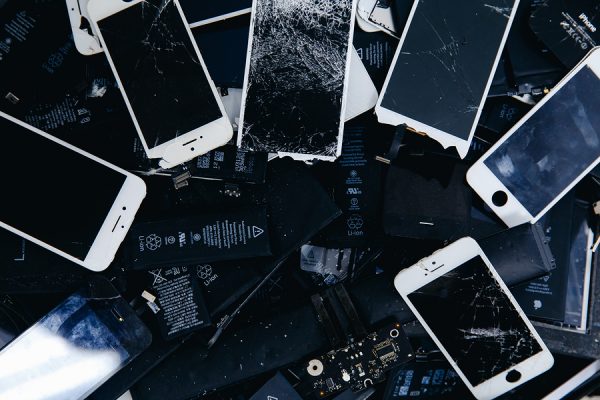 The March release of the E-Waste Management Market Report from Vantage Market Research revealed some alarming statistics. While the market value of e-waste management was valued at over $49 billion in 2021, it's climbing at a rate that should put that value at more than $111 billion in the next six years.
The Global E-Waste Statistics Partnership found that 13.1 million tons of e-waste were generated in the Americas. Of that waste, only 9% was recycled. Clearly, Americans are generating e-waste and not always recycling it properly. What's going wrong? How can we change the situation?
Check out the top electronic waste trends of 2022 to take a closer look at what's happening with e-waste and what changes are on the horizon.
More People Are Working From Home
One thing became apparent during the pandemic. People could work from home, and often workers were more productive in their home offices. Without the distractions of office interruptions, water cooler conversations, and other disruptions, people could get more done in less time. This led to some companies deciding to make working from home a permanent thing.
This increases the amount of e-waste being generated. Instead of sharing a printer at work, all workers now need printers in their homes. They have to have a business cell phone instead of an office phone that's shared. If people need work-only, secure internet connections, you have additional modems and routers, too.
All of these additional electronics will reach their end of life in the next decade or so. That increases the amount of e-waste. Experts realize the importance of planning for this now, and that's led, in part, to a big announcement from the White House.
More Funding for Responsible Recycling
In June, the Biden-Harris Administration announced that $375 million is being used to establish new Recycling, Reuse, and Waste Prevention Grant Programs and Initiatives. This is the largest investment in recycling programs in 30 years. It's designed to help make recycling easier for people to access, build a successful circular economy, and expand battery recycling programs throughout the nation. 
Cities Across the Nation Are Holding Recycling Drives
Around the nation, more cities and towns are starting to host electronics recycling drives. For a full day, people can load up boxes and bring them to drop-off points that are convenient. People drop off their unused electronics and know they'll be recycled properly. Some of these drives even provide people with a certificate of destruction for their records.
Other Cities Are Establishing Drop-Off Bins
Many cities are starting to realize that people's work schedules conflict with the times recycling centers are open. As an alternative, there are drop-off bins where people can safely dispose of electronics in the bin at any time of the day or night.
Best Buy's Pick-Up Recycling Program
For just under $200, you can hire Best Buy to come to your home and haul away your unwanted or dead electronics. Through the Standalone Haul-Away service, two large appliances, like large-screen TVs and major appliances, and an unlimited number of smaller electronics can go for a one-time fee. 
While people can bring some electronics to retailers like Best Buy and Staples every day, the home service is convenient for people who don't have larger vehicles for hauling away an old oven. You do pay the fee, but it's a convenient way to recycle everything at once and not have to worry about making multiple trips.
Best Buy is the first company to offer this service. It's only a matter of time before others follow suit.
All-in-One Battery Recycling
ERI, Call2Recycle, and CellBlock FCS partnered on a unique recycling container, OneDrum. Battery recycling is obviously an area that needs to see a lot of growth, especially with the increased consumption of electronics and EVs. 
In many areas, people are told to tape the terminals on rechargeable batteries and put them in one container to bring to a recycling center. Single-use batteries are recycled in a different way or even thrown away in the trash. It's frustrating for people and for the workers in recycling facilities. 
With a OneDrum battery recycling container, mixed types of batteries can be recycled together. Recycling facilities can put them into the container, adding a mix of mineral-based fire prevention material that's made from recycled glass.
The EU Passed a Universal Charger Policy
You've probably experienced this common issue. Your iPhone requires a lightning charge cable, but your Android tablet needs USB-C. You have an e-reader that uses USB-A, and your laptop has its own AC adaptor.  All of these extra cables and chargers increase the amount of e-waste you generate. Every laptop or phone upgrade leads to more chargers and cables.
To fight this excess, the EU passed the Universal Charger Policy. Phones and electronic devices will all need to use USB-c by 2024. Laptops will follow about two years later. There's hope that other countries will follow suit and eliminate excessive amounts of e-waste produced by power cords and charging cables that fray and have to be replaced.
Will the U.S. take the same stance? Right now, the lines are divided. Some companies feel this law will make it harder to be innovative. Plus, there's a rumor that Apple will be moving solely to wireless charging, eliminating the need for extra cables.
What Can You Do to Do Your Part?
The reality is that there are no cohesive laws between states. It can create confusion for people like you who want to do the right thing but are told they can't. That blender you want to recycle ends up in the trash because you learn that a local recycling facility or drop-off center doesn't take small kitchen appliances. 
Your curbside pick-up doesn't take electronics, but you live in a rural area that's hours from a facility, and it's closed by the time you get there. It can be confusing and frustrating. There are easier ways.
ERI is a leader in e-waste recycling, and the eight facilities around the U.S. have the capacity to properly recycle and process this waste. Each facility holds NAID AAA and SOC 2 Type 1 Compliance, the first recycler to do so.  It's our goal to help you recycle properly with the assurance that data is secure. It's up to individuals and businesses to also do their part. If you have old electronics that are no longer needed, make sure you recycle them. Don't put them in the trash. We can help you figure out the best way to recycle.
Bring your electronics to your local recycling center or a retailer like Best Buy. Call first to find out how many items you're allowed to drop off. If you have electronics that you no longer need or use but still have value, donate to an organization like Goodwill or Habitat for Humanity's Restore for someone who does need them.
If you don't have a participating retailer nearby and don't know how to recycle your old electronics, ERI can help. We offer battery recycling and electronics recycling boxes that you can purchase, fill, and ship postage-paid to our nearest facility. Businesses can reach out to us to learn more about on-site data destruction and ITAD services. We're here to help you recycle responsibly. Let us know how we can help.