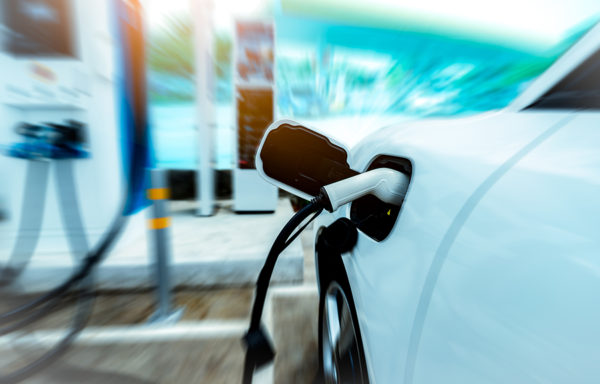 The 2022 EV Battery Recycling Global Market Report came out in September. Each year, this market report takes a closer look at the growth of EV battery recycling and use in more than a dozen countries. Here are 15 of the most important takeaways from this year's report.
16.5 Million Electric Vehicles Are on the World's Roads
Around the world, there are 16.5 million EVs on the road. Sales of electric vehicles are highest in China, followed by Europe and the U.S. Deployment of public charging stations is key to the success of EVs, and China leads the way there too with 470,000 fast charging stations and 677,000 slower charging stations. Compare this to the U.S., which has 22,000 fast chargers and 92,000 slower ones.
It's Expected That 27.5 Million EVs Will Be on the Roads in the Next Five Years
Many countries have set new deadlines for switching to zero-emission vehicles. In the U.S., the target is to have 50% of all new vehicle sales zero-emissions models, either EV, fuel cell, or hybrid by 2030. Many countries have adopted 2030 as the target, but some, such as Norway and China are aiming for 2025.
Norway is one of the most ambitious policies with 100% of new car and light-duty van sales being EV by 2025. In addition, Norway has set 2030 as the deadline for 75% of long-distance coach sales and 50% of all new truck/tractor-trailer sales to be electric.
Some countries are aiming to no longer have any vehicles with engines powered by fuel or diesel. This includes Denmark (2035), France (2040), Ireland (2030), Israel (2030), Scotland (2032), Sweden (2030), and the U.K. (2035). The U.K. and Denmark are also including the end of hybrid gas engines in their targets.
Global Hybrid Sales Reached 6.6 Million in 2021
Sales of electric vehicles reached 6.6 million in 2021. Go back a decade and there were only 120,000 EV sales. The world has come a long way, in little time. While there used to be just a handful of available EVs, there are currently more than 400 different EV models.
Along with the increased selection of EVs, government incentives and pricing have made it easier for people to purchase hybrids or electric vehicles. As competition increases and drives prices down, EVs will become affordable to all.
Global EV Sales Are Forecasted to Reach 125 Million by 2030
As more countries move to cease production of some or all gas-powered vehicles, the sales of EVs will skyrocket. It's estimated that global EV sales will reach 126 million in the next eight years.
Financial Incentives Increase Sales
Financial incentives in several countries help drive sales of EVs. In the U.S., federal tax credits are offered for new electric car purchases. China, France, Germany, Japan, and the U.K. offer upfront incentives. In the Netherlands, Norway, and Sweden, discounts and free registrations help drive sales. The amount of these subsidies is subject to change, but some countries are increasing them.
Germany increased incentives by as much as €2,000 extra. The Build Back Better Act in the U.S. puts the base incentive on EVs at $7,500. Plus, there's an additional $4,500 if the battery packs in the EV were manufactured by labor union workers.
Solar Technology Will Also Boost Sales
Plus, you have newer technology that's also helping solve some of the issues that were keeping people from switching to EVs. For example, Germany.'s Sono Motors is taking pre-orders on a solar-powered EV with a range of about 189.5 miles. Priced at under £30,000, it's affordable and eliminates the need to find a charging station, though you can also charge it in as little as 35 minutes with rapid charging.
The Sono Sion is currently touring in the U.S.
EV Batteries Lose Power Generation Within Five to Eight Years
One of the downfalls of EVs is that the batteries can start losing power generation in as little as five years. This doesn't mean the batteries won't change, but they don't charge as fully as they did when they were new. If a battery is losing power and can no longer propel a car or a car is in a crash and is unable to be repaired, these batteries are no longer needed but they're still good for other things.
Spent EV Batteries Still Are Useful In Other Areas
When a battery is replaced in a vehicle or a vehicle is totaled and no longer drivable, the battery packs may still have plenty of life for other purposes. Instead of sending them immediately for recycling, it's important to reuse them where possible. RePurpose Energy came up with a way to disassemble battery packs, determine their health, and figure out what they're still powerful enough to do.
This is just one group that's discovering ways to extend the usefulness of an EV's battery packs. It's believed that this can double the life of many lithium-ion battery packs from cars. Plus, it's helping drive changes with automotive companies like General Motors who are considering the potential for reuse in their designs.
The EV Battery Recycling Market Is Expected to Reach $5.3 Billion by 2026
When batteries are no longer of value, they need to be recycled. It's expected that this market will reach $5.3 billion in the next four years. Today's battery recycling plants are upgraded, expanded, or established to be able to keep up with the demand for proper recycling.
The Hydrometallurgical Process Dominates the Recycling Market
Right now, the hydrometallurgical process is the most common in EV battery recycling. While it's the most popular recycling method, for now, others are being worked on and will be more affordable, effective, and efficient.
Two Companies Created a New Technique to Recover 99.9% of a Battery's Graphite
When recycling EV batteries, it's important to recover as much of the battery's graphite as possible. Recovered graphite is just as pure as new graphite, so it's easy to recycle it into new batteries. The problem has been recapturing all of the graphite in a battery.
Two companies teamed up and came up with a technique to recover 99.9% of graphite from batteries. Ascend Elements and Koura came up with the Hydro-to-Anode technique that helps make lithium-ion battery recycling effective and affordable.
Instead of leaching out the metals from the other battery materials, Hydro-to-Anode removes the impurities and leaves the rest of the materials intact for recycling. Graphite and other components are easily recovered, which eliminates the need to mine more graphite and other materials.
Coronavirus Impacted the EV Battery Industry
When the pandemic hit and car sales dropped, it was expected that EV sales would also see declines. The opposite happened. Demand for EVs increased. Global sales saw a 40% increase from 2019.
Countries Focusing on EV Production Will Boost the EV Battery Recycling Market
The EV battery recycling market is expected to grow rapidly in continents where EV car sales are increasing. With the U.S. and Canada both setting goals to slow or stop the production of gas-powered cars, along with many countries in Europe and Asia, battery recycling must also increase to keep up with the increasing demand and sales.
EV Batteries Contain Valuable Metals
Consumers want a high-range EV that goes a distance on a single charge. This is leading to lithium-ion batteries that are nickel-based. Most of today's EV batteries have come a long way from lithium-ion phosphate batteries (LFP). EV batteries contain a higher percentage of nickel followed by manganese, cobalt, lithium, graphite, aluminum, copper, and steel.
The Asia Pacific Held the Largest Battery Recycling Market in 2021
Because China has the largest EV market and usage, it also held the largest battery recycling market in 2021. But EV sales are expanding around the world, so who knows where things will be in five or ten years. What matters the most is ensuring that EV battery packs are recycled properly.
ERI is a leader in battery recycling. Batteries should never go into the trash. It's essential to recycle batteries and other electronics responsibly to help protect the earth and lower the demand for raw minerals in mines around the world. Learn more about our battery recycling options.