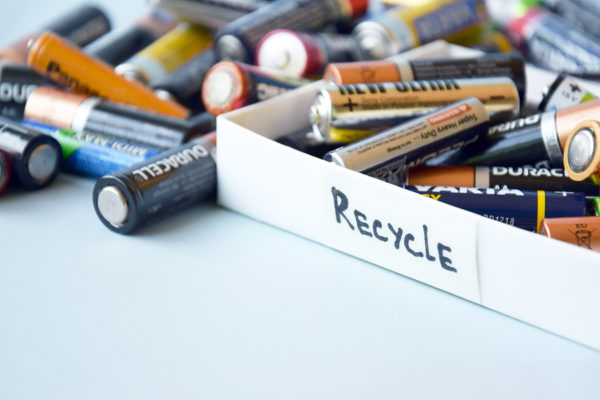 Vancouver, British Columbia's Fire and Rescue Services put out warnings to residents to be careful when charging lithium-ion batteries due to a 5x increase in fires caused by these batteries. In the U.S., the U.S. Consumer Product Safety Commission reported more than 25,000 fires were caused by lithium-ion batteries in 2018.
These batteries are in your home and business. You might not even realize all of the places they're in. Do you have a 10-year smoke, fire, or carbon monoxide detector that doesn't need to have the battery replaced? It's using a lithium-ion battery.
At home and work, they're in cell phones, rechargeable electronics like smartwatches, earbuds, hand scanners, headsets, computers, mice, and keyboards. Households often have toys, yard equipment, and oral care products with Li-ion batteries. Any of these could spark a fire if something happens to the battery.
The Safety Features in Li-Ion Batteries and Devices Aren't Failproof
Lithium-ion battery cells have safety features in place, such as:
A polyolefin separator acts as a fuse but also melts to stop ions and shut down a cell if it gets too hot (266ºF).

PTC (Positive Temperature Coefficient) switch that protects against overheating caused by surges.

Pressure-sensitive vent holes that release pressure if a cell overheats, which prevents other cells from catching fire.
But, even with safety features in place, these batteries still can and do catch fire due to design flaws, defects occurring during manufacturing, low-quality components, improper usage, or bad chargers. If there is a fire, it's important to take immediate action, but your safety must come first. Evacuate the area and call your fire department. They're trained and have the right equipment.
Throwing lithium-ion batteries into the trash is also a horrible decision as that can trigger fires in trucks and recycling or waste facilities. These fires do incredible damage and risk lives.
On December 29th, officials believe an incorrectly disposed of Li-ion battery triggered a fire in Seminole County's Central Transfer Station. The fire destroyed half of the station's trailers and caused $500,000 in damages.
In Colorado, fire investigators were called to the scene of a fire involving a lithium ion battery in a skateboard that had exploded. While using thermal imaging cameras to determine the temperature of the batteries, one exploded in an investigator's face. They shared their story with the news to inform people to know what to do to prevent Li-ion battery fires.
Only Use the Charging Cable or Charger That Came With the Device
When you're charging a reusable battery, use the device it came with. Don't use a knock-off brand you found for cheap online. If you have to get a replacement cord, try to use the same brand when possible. If it's not possible, aim for the same wattage and voltage.
If you have a charger from a manufacturer that stops working, reach out to their customer service team. You might find that they offer to send a replacement charging unit. If you suspect something is wrong with the battery, it's also important to reach out.
They may send a free replacement and ask that you ship the battery to them using the mailer they provide so that they can examine the battery to see if it's defective. Companies use defective products to determine what went wrong. It's how they prevent issues from occurring in the future.
Inspect Items Regularly
All of your items that have batteries should be inspected regularly. Look for signs of bulging or cracks. Is the case changing color? Does the item smell odd? If so, get it outside. Put it somewhere that won't catch fire, such as a sand pile, a concrete patio surface that's away from the house and furniture, or a parking lot.
Charge Items Wisely
When you are charging your laptops, phones, or other electronics at home or in the office, charge them in safe areas. Do not place a laptop on the carpet or a sofa when charging it. Never charge your phone on your bed or near curtains. Charging phones on a hard surface, such as a table or counter is best.
Safely Store Devices and Unused Batteries
Do you have some battery packs that don't get used daily? A construction company may have power tools that use lithium-ion battery packs that aren't used on weekends or holidays. If that's the case, store them properly when they're not in use.
Get fire-safe battery bags and put the batteries in individual bags or sections. Put these bags in fire-safe cabinets. If a battery does catch fire, the fire is contained to the bag.
In the cold winter weather, where do you store lithium-ion batteries that are not in use? An unheated storage locker, garage, trailer, or shed is not appropriate. They need to be kept at room temperature but away from heaters, heating vents, ovens/stoves, and dryers.
Recycle Unused Devices and Batteries
Batteries are easier to recycle than you might imagine. Bring them to a battery recycling box at retailers like Ace Hardware, Home Depot, Lowes, Staples, and True Value stores often have the free battery recycling boxes in their lobbies for easy access. It doesn't cost anything to recycle batteries this way.
If you have any electronic device in your home or office that isn't used anymore. Recycle it. Don't tuck it away in a junk drawer, attic space, garage, storage unit, or basement, and forget about it. Never put the item or batteries in the trash.
Individuals can bring electronic items like phones, laptops, and tablets to retailers like Best Buy and Staples for proper recycling. There's usually a limit on how many items you can bring in, so call the store first to find out what the limit is. Best Buy typically allows three items per household per day.
If the item still is useful, Goodwill and other non-profit agencies refurbish and resell them. Best Buy will provide you with a gift card if your item has value and they can refurbish and resell it.
Are you near a Best Buy location? Best Buy partners with ERI on a program where Best Buy comes to your home and picks up two major appliances and an unlimited number of smaller electronic devices and batteries. It's a great way to clean out an entire basement, garage, or home cleanout of electronics in one shot. The fee for the standalone haul-away service is just under $200.
If you have a local recycling facility, you can also bring electronics there. In many states, you will not be charged a fee to recycle, but states and districts set their own policies.
Businesses may not be allowed to bring to a local recycling facility without paying higher fees. If you go this route, you're not always certain how the items are recycled. When you own a business, items with sensitive data, such as a tablet, printer, laptop, or phone, must first have the data destroyed.
You're better off talking to an ITAD expert about recycling. ERI will come to your place of business, destroy the data onsite, and provide you with paperwork and tracking information to prove you followed federal regulations.
ERI has a comprehensive mail-back electronics and battery recycling program. Purchase the box you need and fill it with electronics or batteries. Call UPS to have it picked up at your home or business. It's delivered to ERI for responsible, safe recycling. Buy ERI's recycling kits online.