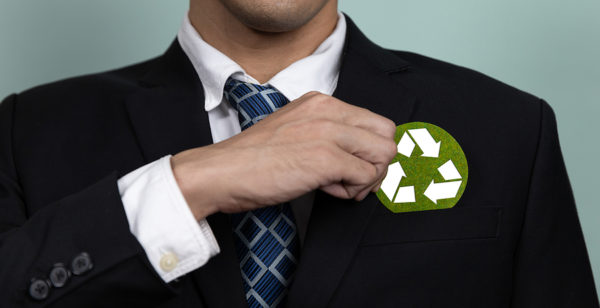 Electronics recycling is important for so many reasons. Your employees, clients, customers, shareholders, and contractors likely have shared confidential data with your corporate offices at some point. If any of that is stored on a device and it goes missing, you're responsible. You face costly lawsuits and fines.
It's just as important to keep these devices out of landfills. Proper recycling promotes a circular economy and sustainability by reusing as many materials as possible and reducing the demand for certain raw materials like copper and gold. What process should your corporation follow when recycling unused or broken electronics?
Analyze Your Corporation's E-Waste Needs
Start by assessing what your company's e-waste needs are. How much e-waste is generated each month? Keep an inventory of what is broken or no longer needed, when it was purchased, what department it came from, and how much use it got. If you can narrow down what is wearing out quickly, it may be time to look for a more reliable option.
What is stored on those devices? Some of the laptops that store customers' names, emails, account numbers, phone numbers, etc. are being recycled. Before they are, the information on those devices must be destroyed. 
Why is it so important? Have you heard about massive amounts of money Morgan Stanley is paying out in fines and class action settlements? It's all because some of the company's e-waste was processed without the data being destroyed. It's essential that you partner with a company that destroys data.
Check What Laws Apply to E-Waste Recycling
Once you know what waste you generate, you need to know if any local or federal laws apply to your business. Most companies must protect the personal information that's collected from employees, customers and clients, shareholders, contractors, and anyone else who interacts with the business.
The "Disposal Rule" requires companies to protect personally identifiable information (PII) from hard drives and electronics. This includes attorneys, auto dealerships, consumer reporting agencies, debt collectors, employees, financial institutions, government agencies, insurers, landlords, and private investigators. A medical office is going to have other privacy laws to follow like the Gramm-Leach-Bliley Safeguard Rule.
That covers the protection of personal information. You also need to consider the impact on the environment. Electronics often contain heavy metals and hazardous substances. Greenpeace did a study of 18 laptops to see what problematic components were found within them. The tests found:
Fluorescent lighting, such as CFL bulbs, contains mercury. Laptop screen shut-offs can use mercury switches, and some batteries contain mercury, lithium-ion, etc. LCD monitors can also have mercury in them. Circuit boards have beryllium, cadmium, and lead. E-waste can also contain arsenic, copper, flame retardants, gold, selenium, and silver.  
It's important that these materials are reused, when possible, to avoid stripping the earth of too many raw materials. Reuse is always best. To do that, e-waste recycling is necessary.
Research ITAD and E-Waste Providers
Avoid the fines and penalties that other companies have run into by not thoroughly vetting their ITAD and e-waste providers. How do you make sure you're choosing the best ITAD specialist who won't send items overseas to countries that are ill-equipped to process them without harming the environment? Follow these guidelines.
Check Credentials
Look at the company's certifications. You want to find an e-waste and ITAD provider that holds AICPA SOC 2 Type II, e-Stewards, NAID, and R2 certifications. ISO 14001, 9001, and 45001 are other certifications that ERI holds in addition to the others. 
If this information is not readily available, ask to see it.  Any company that refuses to provide it needs to be removed from your list of possibilities.
Search for the company in the news. See what stories appear. You don't want to find that the company has been fined for dumping e-waste in dumpsters instead of properly recycling it. Look for companies that have a positive reputation.
Look for Additional Services
When you can find an all-in-one provider, it's more convenient. You want a company that destroys data, pays you for any electronics that still have value, and shreds and recycles the rest. You also want to look at companies that can destroy data at your location. If you need top security, see if there are services where you can be at the facility when items are processed. 
Once items are picked up at your corporation, is there a tracking portal that you can use to see where your e-waste is? It's important to know where everything is and what stage of destruction is happening. When it's done, make sure you get a certificate of completion.
Does the Location Matter to You?
Where is the nearest facility? If your items have to travel across the country, it may not be as advantageous as a company that has a facility in a neighboring state. ERI has nine locations across the U.S. The company processes large volumes of electronics in-house.
Is There a Zero Landfill Policy?
Make sure the company you choose has a zero landfill policy that ensures nothing goes to a landfill. You might be surprised to learn that other companies do throw some electronics or components into the trash.
Arrange Collection Services
Once you've chosen the right ITAD and e-waste recycler for your needs, arrange services. You might have a pallet delivered to your location to fill and ship to the nearest location. It might be better to have the company come to your business to destroy data and take the electronic devices with them.
Educate Your Employees
As the final stage of your corporate e-waste recycling process, make sure your employees know what to do. Try to create a one-page guide with great illustrations that you can put up as posters around the workplace. If you've clearly posted the rules on recycling, it's easier for employees to find what they need to know.
It's going to work to your advantage if you keep it simple. Have a convenient drop-off location for unneeded or broken electronics. A storeroom that a manager has to unlock or the IT department are good areas for the devices. They shouldn't go into storerooms that anyone can access, especially if there is confidential data on anything. The sooner they're wiped and recycled, the better it is.
It's important to share why e-waste recycling is important. If your employees understand the importance of and have clear instructions, they'll recycle properly.
ERI specialists in data destruction and e-waste recycling. If there is value left in any devices, ERI helps you capture some of that value, which can help pay for ITAD services. We can come to your location or transport your items to our facility for secure data destruction and recycling. Reach our experts to learn more.