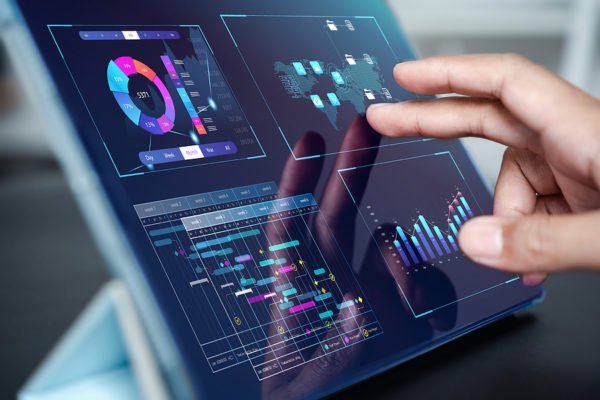 The average U.S. household has almost 30 electronic products that are used daily. That includes computers, phones, TVs, tablets, e-readers, etc. How many do you have? What happens when your item is no longer needed or works correctly? Do you put it in a closet, basement, garage, or attic and forget about it or do you recycle properly? Worse, do you trash it?
In the past decade, attention to e-waste recycling has improved, but it's still not perfect. In 2019, over 6.9 million tons of U.S. e-waste was generated, but only 15% of it was recycled. More of it ends up in landfills. The environmental impact of this is devastating. 
The Environmental Impact of E-Waste
E-waste isn't just glass and plastic. There are also metals, many of which are concerning for human health. E-waste is rich in copper, aluminum, and even gold, but it also contains metals that can impact health with chronic exposure:
Cadmium – Linked to birth defects, cancer, fragile bones, heart disease, kidney disease, organ failure, and reproductive harm

Lead – Tied to brain damage in children, kidney and reproductive health issues in adults, miscarriage and stillbirths in women

Mercury – Linked to kidney disease, cognitive issues like difficulty concentrating or making decisions, general weakness, respiratory ailments, and weight loss

Nickel – Tied to cancer, kidney disease, lung fibrosis, respiratory ailments
While most people aren't exposed to those metals in high quantities, if those metals leach into the groundwater, it could become a major issue in the future.
A good example of what can happen comes from the case of a battery recycling plant in California. The plant emitted a lot of arsenic and lead dust from the 1970s to 2015, which is when the plant shut down. It had to close as toxic metals from the plant were found in the air, soil, and water in surrounding neighborhoods.
Upwards of 10,000 homes and schools were impacted, and evidence showed excessively high lead levels in the baby teeth of children in those areas. California has currently spent over $336 million on clean-up costs and has remediated about half of the affected properties. That's just in California. Similar issues were found in Exide plants in Georgia, Kansas, Indiana, Pennsylvania, Tennessee, and Texas.
What E-Waste Recycling Metrics Are Used Today?
When a company or organization analyzes e-waste recycling, what metrics are used in those calculations?
Collection Rate: The percentage of e-waste that is collected for recycling.

Recycling Rate: The percentage that is recycled and reused in new products and materials.

Diversion Rate: The percentage of e-waste that is kept out of incinerators or landfills

Material Recovery Rate: The percentage of materials that are recovered from the electronic items.

Energy Recovery Rate: The percentage of energy that is recovered during recycling
Plus, you have the impact of recycling on the environment. Environmental impact covers how much recycling impacts the environment through the use of water, creating wastewater heading to a wastewater treatment plant, and through emissions that increase greenhouse gases. While e-waste recycling is vital, it can't lose sight of the negative impact it can have if measures aren't taken to protect the environment.
All of this information plays an important part in helping make e-waste recycling as beneficial as possible for the people and natural resources. How do companies use the information they gather from studies, surveys, and other sources?
Changes Made With Case Studies
Many companies use the information they get through e-waste recycling metrics to improve their impact on the environment.
Apple: 
Apple spends a lot of time comparing collection, recycling, and diversion rates to ensure Apple products are recycled properly and kept out of landfills. Around the world, Apple offers trade-in or recycling options. In the U.S., the Apple Trade-In option is used to ensure that devices are returned to them, no matter what condition it is in.
Dell:
Dell has a Global Environmental Policy that starts with the company's operations, analyzes information through the supply chain, and goes into consumer habits. The company focuses heavily on material recovery rates and environmental impact. 
The company's oath states: "We will operate our businesses in a manner that protects the environment, prevents pollution, and maintains full compliance with applicable environmental laws, regulations, and other obligations." Beyond that, they only work with business partners and contractors who also follow their principles.
Google:
Several programs are used to ensure that it's easy to recycle Google electronics. There's a trade-in program for items that still have life left or recycling for items that no longer work. Consumers can use RLGA (U.S.) or ERI (other areas of the world) to get a shipping label to have someone pick up and deliver the electronics to the recycling company. You can also go to a participating recycler for drop-off recycling in your area.
Items that are still worthwhile are refurbished and resold in the Google Store. The rest are recycled at ERI.
Hewlett-Packard (HP):
HP carefully studies their facilities' water consumption, greenhouse gas emissions, and wastewater generation. While recycling is important, HP believes that recycling is only beneficial if the environmental impact isn't causing harm.
With HP, you can trade in your device for cash, credit on new HP products, or straight-up recycling. Visit their product recycling page to find a local recycler or to arrange for pickup service.
While these and many other tech companies are starting to do their part, there are still things that will help. People shouldn't feel an immediate need to replace their phone, tablet, or other electronics each year. Quality electronics that are built to last and supported with software updates for upwards of a decade instead of a few years will help. 
Making recycling easier to handle is also important. People need to know how they can recycle their unwanted or broken electronics, and sometimes that's hard to figure out. It needs to be as simple and hassle-free as possible.
How Can You Do Your Part to Stop E-Waste From Reaching Landfills?
Businesses and organizations should learn as much as they can about consumer habits and how much of their e-waste ends up in the wrong place. Establishing collection or take-back programs is important. It's also important to partner with a responsible, ethical e-waste recycler. 
ERI has facilities around the U.S., and nothing we recycle is illegally transported to another country. We pride ourselves on processing all electronics to protect our workers, the environment, and the world's people. 
To ensure our facilities are doing everything we promise, we undergo surprise inspections to keep our R2, NAID, ISO (9001, 14001, and 45001), e-Stewards, and AICPA SOC 2 certifications. We pride ourselves in a job that's done well and done correctly. Reach out to us to learn more about our environmentally responsible e-waste recycling.