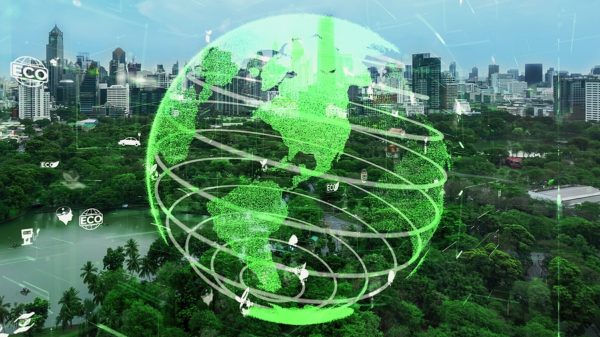 What's sitting unused in your home? A study by the United Nations Institute for Training and Research Sustainable Cycles Programmer revealed that around one in six electronic devices or appliances are sitting unused in a closet, garage, attic, basement, or other storage area. It includes things like small kitchen appliances, old cell phones, outdated laptops, and broken tablets. The top three items sitting around taking up space as shared in this survey were mobile phones, game consoles, and small electronics.
Even when you try to keep up with recycling of your used electronics, things can pile up quickly. You have a number of charging cables and bricks that are slower and don't get used, so they're sitting in a box in your closet. You had to replace your router, and the broken one is in a scrap box. Your e-reader was upgraded, so you tucked the old one away. You still have your bulky TVs from the 1980s and 1990s sitting in your basement. All of this isn't doing you any favors taking up space.
What keeps you from recycling your electronics? In the U.S., only 50% of the states have laws in place. It can make it hard to understand what to do when you have broken or outdated electronics. When it comes to recycling e-waste, what should you be doing?
States With Laws or Policies Regarding E-Waste
Only 25 states and Washington D.C. have e-recycling laws in place. California and Utah are the only two of those states to not use a Producer Responsibility method, which means the manufacturers must pay for recycling programs. 
Californians pay an extra fee with their purchase to cover the cost of recycling. Utah recommends purchasing from manufacturers who offer Electronics TakeBack programs and checking with your county to determine where to go with used electronics.
When you dispose of electronics with your local recycling facility, what happens next? This is the problem with recycling locally, it's not always apparent what happens next. 
The Importance of Proper Recycling
So many metals are found in electronic devices. Aluminum, copper, gold, iron, platinum, silver, and tin are just some of the best-known. Others include:
Antimony: A by-product of smelting lead and other metals that can cause symptoms similar to arsenic poisoning.

Bismuth: A brittle metal that's often mixed with tin and cadmium that can be toxic with high exposure.

Lithium: An alkali metal that is corrosive and can cause damage to the skin if it comes into contact, but heavy exposure can cause pulmonary edema.

Palladium: A metal often used in catalytic converters and fuel cells as it doesn't corrode.

Zinc: On its own, zinc is soft so it's usually used to galvanize iron and steel. 
Though it's bad enough, older electronics can also have lead and mercury, and you know the dangers of those, especially for children and pregnant women.
When e-waste is thrown into a landfill or waterway, those metals and chemical elements leach into the water and ground, where they can sit for decades and create toxins in drinking water and foods growing in the soil. If they're burned, it adds air pollution unless filtration is used to ensure the air is filtered first. Even then, the particulates need to go somewhere. What happens to the particles that are filtered? 
Plus, to make new phones, tablets, computers, batteries, etc., you need the materials. That means sending more people into mines, and not only is that harmful and can raise issues like child labor, but it's also stripping the earth of these items. What happens if we run out? Reusing as many metals as possible is important to avoid depletion.
That means having a company that can break down the items, collect the plastic, metals, and glass, and make sure they end up being reused in new products. Consumers can do their part by purchasing items made from recycled materials. It's also important to make sure you recycle your devices, cables, batteries, and appliances.
Is a Local or National Program Better?
In 2016, two New York recycling companies were charged with improperly recycling 800 tons of e-waste. One company hired another to recycle e-waste, even though the company had no experience with e-waste. Instead, CRT monitors, TVs, and tons of other e-waste were abandoned at a business center. If you're not taking time to explore exactly what happens with your e-waste, it could be sent to another country or illegally disposed of in an abandoned building or landfill.
If that's what happens with local recycling, is it better than a national program? The truth is, you should ask where items go and look for specific certifications to ensure your recycled items end up in the correct place and are recycled in ways that focus on protecting the environment and workers. 
e-Stewards: Certified e-Stewards recyclers never ship hazardous electronics to developing countries for processing. Only non-toxic plastics, steel, and working electronics may be shipped to another country that follows Basal Convention regulations. Plus, it's a promise that materials are not disposed of in landfills or recycled using child or forced labor. E-waste is recycled in the U.S. 

NAID: i-Sigma grants NAID AAA certification to companies that meet the rigid criteria for data destruction or hard drive or SSD overwriting.

R2: R2 certification is granted to facilities that follow requirements for recycling, data sanitization, testing/repairs, and materials recovery in ways that protect the environment and people.
In addition to all three of those vital e-recycling certifications, ERI also is the first company to pass audits and receive both AICPA SOC 2 Type I and Type II certifications. ERI also holds ISO 9001, ISO 14001, and ISO 45001 certifications. This continues the protections and standards listed above, but it also offers additional protections to workers.
We value our customers, workers, and the environment and do everything to ensure e-waste arrives and is processed at our facilities with the utmost security, that our workers are safe while doing their jobs, and that emissions are within federal standards. Plus, we make sure recycled materials support a circular economy and lower the need to mine new raw materials. 
You might be surprised to learn how easy it is to recycle and be reassured that ERI is handling your e-waste. Staples partnered with ERI for recycling back in 2014. Best Buy has been an ERI partner for even longer. Both of these stores accept electronics for recycling. Best Buy offers a home service where you pay a flat fee and recycle two large appliances and unlimited smaller ones at once. The list of partners is long and also includes HP, LG, Toshiba, and more. Whether you're a business or consumer, ask ERI about data destruction and e-waste recycling.