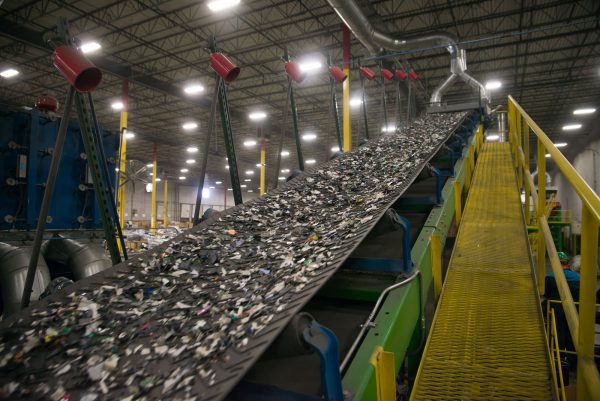 ERI's proprietary e-waste shredders can shred over 30,000 pounds per hour!
E-waste is the fastest-growing solid waste stream, with between 20 and 50 million metric tons of electronic devices being disposed of each year worldwide. As the rate of innovation continues to increase and the lifespan of electronic devices – laptops, desktops, cell phones, TVs, tablets and more – shortens, this number is only expected to grow. However, with just 12.5 percent of e-waste being recycled, the possibility for environmental harm and data security risks are amplified.
ERI is the only national e-waste solution. We are able to handle any volume of electronic devices – from a single smartphone to millions of pounds worth of gadgets – thanks to our industry-leading technology and innovative community programs.
When you send any device to an ERI facility, it is assigned a serial number, enabling you and ERI to monitor the device through its end-of-lifecycle using our proprietary Optech™ software. All devices are then wiped of data in accordance with Department of Defense and National Institute of Standards and Technology protocol, guaranteeing 100 percent data destruction.
Functioning devices or parts are repurposed for refurbishment or reuse, while obsolete devices are sent to ERI's state-of-the-art shredders to be broken into raw commodities and sent to our downstream partners.
ERI is dedicated to working with you to make sure your electronic devices are responsibly recycled and your sensitive data remains secure.
For more information on how ERI can help you solve your e-waste problem, call us at 1-800-ERI-DIRECT or contact us for a quote online.