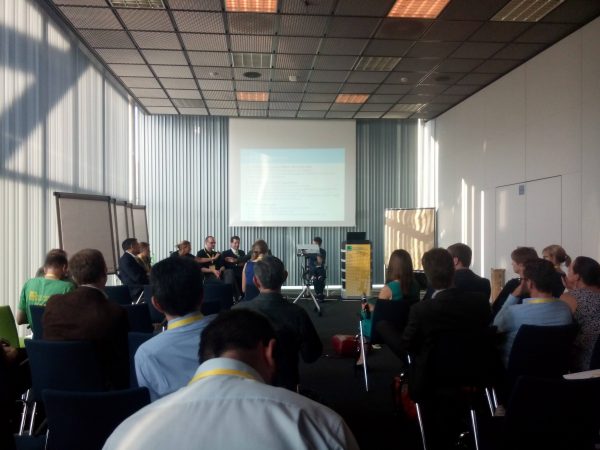 John Shegerian, Chairman, CEO and co-founder of ERI, the nation's leading recycler of electronic waste and the world's largest cybersecurity-focused hardware destruction company, was the featured keynote presenter to close the Electronics Goes Green (EGG) conference in Berlin last week.
Delivering a talk titled "The Insecurity of Everything: Balancing Green Responsibility with the Need for True CyberSecurity Data Destruction," Shegerian warned about the devastating impact data mining of discarded devices is having on a global level and how it can compromise individual and corporate privacy, financial data and even homeland security.
While some believe that it's impossible to successfully cover environmental responsibility and cybersecurity, Shegerian explained why it is essential that we do both and do both well.
"While many pay close attention to software security, hardware security – the physical protection of data embedded in our devices – gets very little mention," said Shegerian. "What businesses and individuals need to focus on is the fact that if your hardware isn't protected, the amount of money spent on software security is irrelevant."
The EGG Conference, organized by Fraunhofer IZM with support from the Technical University of Berlin, is attended by forward-thinking global experts from the realms of science and industry to create a global think-tank aimed at improving and enhancing the sustainability of the electronics sector. The event covers a wide range of aspects of green electronics, electronics recycling, and the shift to a circular economy.
"It has been an honor and a privilege to participate in multiple events here at the Electronics Goes Green Conference in front of an audience of industry and science representatives wanting to do the right thing," said Shegerian. "The EGG event is vitally important because it gives thought leaders the opportunity to shed light on best practices as well as new perspectives so we can all move forward and improve for the greater good."