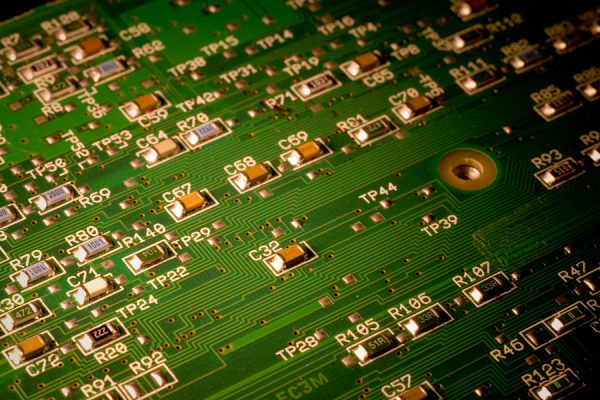 NEW YORK — ERI, the nation's leading recycler of electronic waste and the world's largest cybersecurity-focused hardware destruction company, has teamed with Best Buy and The Clubhouse Network to develop the first Best Buy Teen Tech Center in New York City.
Brooklyn Public Library (BPL) will be the site of the new Center, to be located at King's Highway Library in southern Brooklyn. The branch is the second busiest among BPL's 59 branches.
The new center, comprised of 1460 square feet, will be on the second floor of Kings Highway Library where many youth programs take place. It will include workstations, meeting spaces, technical equipment and a music studio.
Best Buy Teen Tech Centers bridge the digital divide by helping teens develop critical skills through hands-on activities. Teens will develop projects such as: creating art, producing music and animations; designing science simulations and mobile applications; writing and illustrating interactive poetry, stories and films; building kinetic sculptures and robotic constructions; and designing their own 3D worlds and games.
In an effort to contribute community support while ramping up opportunities for future careers in the high-tech sector, ERI is providing funding to support the center.
"With an eye toward the future, tech education, digital security, green jobs and sustainability as a whole, ERI is proud to be partnering with our friends at Best Buy, The Clubhouse Network and the Brooklyn Public Library for this Teen Tech Center project," said John Shegerian, ERI's Co-founder and Executive Chairman. "ERI has a long history of successful innovation in the region, including partnering with the City of New York to create the groundbreaking ecycleNYC program, which now provides residential e-waste recycling services to millions of New Yorkers. We're excited to continue to be a part of the great City of New York's role as a leader in these areas and to provide support for this important, forward-looking project."
"We are honored to have been selected as the site of the first Best Buy Teen Tech Center in New York City," said Brooklyn Public Library President and CEO Linda E. Johnson. "The innovative space will allow teens to explore music production, animation, programming, robotics, and more—and gain invaluable skills and confidence along the way."
The Best Buy Foundation and ERI will provide grant funding for the Teen Tech Center to bring new opportunities for creative youth experiences and expression, and technology product donations to power education and discovery.
Support for the Best Buy Teen Tech Center is also provided by New York State Senator Simcha Felder and the Estate of Earle Muroff (Richard Klass esq., executor).
"We're very excited to partner with ERI and The Brooklyn Public Library to provide local young people with the resources they need to further their education and prepare for tech-reliant careers," said Andrea Wood, Director of Community Relations at Best Buy. "This new Best Buy Teen Tech Center joins a growing national network of locally based facilities that will serve one million youth annually by 2020."
In addition, Best Buy's partnership with The Clubhouse Network will give participants access to a global community of teens in over 100 clubhouses in 20 countries.
"The Clubhouse Network is thrilled to be partnering with the Brooklyn Public Library to bring a Teen Tech Center to the Kings Highway Library," said Gail Breslow, Executive Director of The Clubhouse Network. "Between the rich assets of the community and the commitment of the entire BPL team to bringing this innovative program to life, I'm confident it will benefit the youth of Brooklyn for years to come."
The new center is scheduled to open in late 2018.
About Brooklyn Public Library
Brooklyn Public Library (BPL) is an independent library system for the 2.5 million residents of Brooklyn. It is the fifth-largest library system in the United States with 60 neighborhood libraries located throughout the borough. BPL offers free programs and services for all ages and stages of life, including a large selection of books in more than 30 languages, author talks, literacy programs and public computers. BPL's eResources, such as eBooks and eVideos, catalog information and free homework help, are available to customers of all ages 24 hours a day at our website: http://www.bklynlibrary.org/.
About Best Buy
For over a decade, Best Buy Teen Tech Centers and Geek Squad Academy camps have touched the lives of teens across the country. The company has concentrated on programs that leverage technology to inspire and engage underserved teens, and help them prepare for college and careers. By 2020, this heightened commitment will support one million youth a year for tech-reliant jobs through intensified training and career readiness programs.
About The Clubhouse Network
Founded in 1993 in collaboration with the MIT Media Laboratory, The Clubhouse Network empowers youth from all backgrounds to become more capable, creative, and confident learners. Grounded in research from the fields of education, psychology, cognitive science, and youth development, the Clubhouse and its learning model have gained international recognition from educators, policy makers, and community leaders. Headquartered in Boston, The Clubhouse Network supports 100 community-based Clubhouses and Best Buy Teen Tech Centers in 19 countries around the world, providing thousands of youth with access to resources, skills, and experiences to help them succeed in their careers, contribute to their communities, and lead outstanding lives. To learn more, visit www.theclubhousenetwork.org.
About ERI
ERI, the nation's leading recycler of electronic waste and the world's largest ITAD and cybersecurity-focused hardware destruction company, is certified to de-manufacture and recycle every type of electronic waste in an environmentally responsible manner. ERI processes more than 275 million pounds of electronic waste annually at eight locations, serving every zip code in the United States. For more information about e-waste recycling and ERI, call 1-800-ERI-DIRECT or visit https://eridirect.com.
* Although we have archived this news article on our website, the original article may no longer exist.