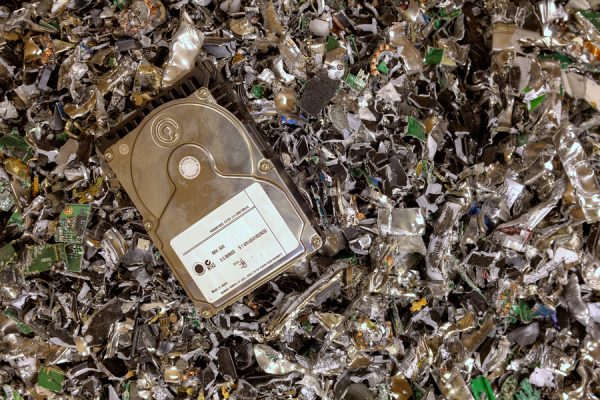 Last month's groundbreaking Supreme Court decision on the CareFirst vs. Attitas case dramatically alters the landscape of corporate responsibility when it comes to the digital and physical security of personal data, according to experts such as John Shegerian of ERI and Dr. Ross Federgreen of CSR.
Last October, CareFirst BlueCross BlueShield filed a petition asking the Supreme Court to review the case filed against the health insurer in the wake of a 2014 cyberattack, which involved the hacking of a database that impacted 1.1 million individuals.
Last month, the Supreme Court "denied certiorari" in the high profile case. This means the case will go back to court, dismissing CareFirst's request that the claims against the insurer be thrown out. This also clears the way for the case, filed on behalf of individuals whose data was breached, to go to trial.
"This is a critical decision by the Supreme Court," said Dr. Ross Federgreen, CEO of CSR Professional Services, Inc. and a leading expert on data privacy. "It more firmly establishes a new precedent in the court of law. The decision to allow this ruling to stand without review means that the number of lawsuits for privacy breach and violation are going to increase by magnitudes. When you consider all of the Americans who have had their data exposed, it is important that corporate America understands that if they do not take reasonable steps to protect data, they will be held responsible."
Dr. Federgreen's company, CSR, works with companies to facilitate best practices that reduce the business risk and financial liability associated with the acquisition, handling, storage, sharing and disposal of data.
"The D.C. Circuit's opinion and the Supreme Court's decision indicate that our courts have opened their doors to permitting individuals to hold corporations accountable when they fail to take precautions to protect personal data," said John Shegerian, Co-Founder and Executive Chair the nation's leading recycler of electronic waste and the world's largest IT asset disposition (ITAD) and cybersecurity-focused hardware destruction company. "We are witnessing a paradigm shift where businesses and organizations that hold people's private, sensitive data now have the ultimate responsibility to take necessary steps to protect it. And there will be serious and costly consequences if that's not done."
Shegerian noted that ERI currently provides the only dually certified nationwide solution offering 100 percent guaranteed data destruction for consumer electronics devices, e-waste, and hardware.
About ERI
ERI, the nation's leading recycler of electronic waste and the world's largest ITAD and cybersecurity-focused hardware destruction company, is certified to de-manufacture and recycle every type of electronic waste in an environmentally responsible manner. ERI processes more than 275 million pounds of electronic waste annually at eight locations, serving every zip code in the United States. For more information about e-waste recycling and ERI, call 1-800-ERI-DIRECT or visit https://eridirect.com.
About CSR
CSR Professional Services is the data privacy authority, specializing in compliance solutions. The company is a leading provider of award-winning privacy solutions and expert services for businesses domestically and around the globe, currently providing services in the US, the UK, Ireland, Iceland, the European Union, Canada, and Australia. Learn more at https://csrps.com
* Although we have archived this news article on our website, the original article may no longer exist.