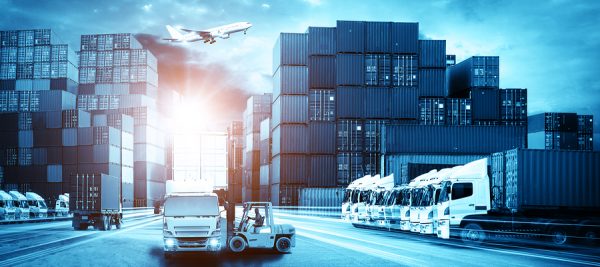 ERI, the nation's leading recycler of electronic waste and the world's largest cybersecurity-focused hardware destruction company, has announced that it has become the recycling industry's first adopter of Basel Action Network's (BAN's) innovative new EarthEye tracking system.
EarthEye offers real-time logistics monitoring to government agencies and businesses concerned about the possibility of data-security breaches from the theft of data from discarded equipment; unauthorized exports to substandard recycling operations in developing countries; and brand damage from lack of accountability and downstream due-diligence. Without having to go anywhere, EarthEye in effect, provides a downstream performance audit every 24 hours.
"We're proud to welcome ERI as the first recycling industry organization to demonstrate its leadership by pioneering the use of this ground-breaking due-diligence technology," said Jim Puckett, Executive Director of BAN. "In this day and age, really bad things can happen if you don't know precisely where your old electronics end up. Our tracking studies have shown that there are just too many risks and too many so-called recyclers willing to take them. It is vital therefore that any company verify vendor promises."
Industry investigations have shown that 48% of hard disks and solid-state drives found in used computers sold online contain private residual data. And BAN's own studies have shown that 40% of the tracked devices given over to electronics recyclers were sent offshore to developing countries rather than being recycled in the USA as claimed by the contracted recyclers.
BAN's tracking techniques have already led to federal indictments, convictions, and prosecutions for both fraud and environmental crimes, including by companies once used by many Fortune 500 companies. These include Diversified Recycling in Georgia, Executive Recycling in Colorado, Intercon Solutions in Illinois, and Total Reclaim in Washington.
Because traditional audits, inspections and diligent compliance officers alone cannot always prevent bad actors from jeopardizing a company's reputation and resources, BAN developed EarthEye to help organizations detect fraud or contractual violations after the auditors have gone home.
"BAN's tracking systems to date have repeatedly proven to be well ahead of the curve and genuine game changers in the ITAD industry," said Aaron Blum, ERI's Co-Founder, Chief Operating Officer and Chief Compliance Officer. "With EarthEye we will be able to show our customers, the industry and the world that we are always leaders in terms of innovation, responsibility and transparency — and that we are once again on the cutting edge of downstream due diligence, environmental stewardship, and data security."
"As we continue to pioneer new technologies and solutions into 2019 and beyond," added Blum, "it is cutting-edge partnerships like what we have established with BAN that have kept us the world leader in electronic recycling, ITAD and hardware data destruction."