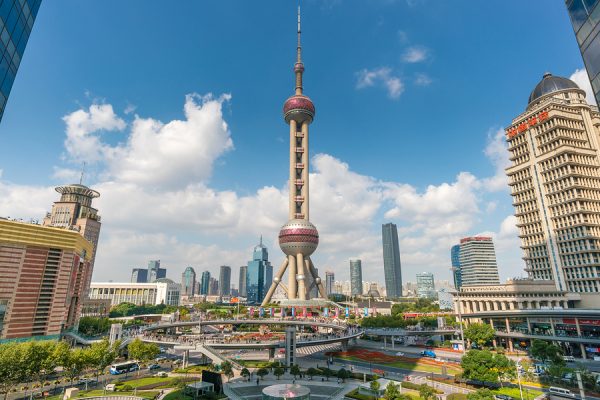 Kevin Dillon, Co-Founder, Chief Marketing Officer and Chief Sales Officer of ERI, the largest fully integrated electronics and IT asset disposition (ITAD) provider and cybersecurity-focused hardware destruction company in the United States, has been invited to deliver a keynote presentation at the sixth annual China International E-Waste conference in Shanghai next month.
Dillon will share his presentation, "The Changing Global Landscape of E-Scrap and ITAD: A View form the USA," to the international gathering of electronics and electronic waste industry leaders and experts on September 7 [th] . During the presentation, he will essentially provide a "state of the industry" analysis of the current e-waste landscape, including the crucial need for data security and destruction.
Now in its sixth year, the China International E-Waste Conference provides attendees with the latest intelligence and best practices on the e-waste landscape. With the continuous development of new and improved consumer electronics, the whole world is facing serious problems caused by the flow of e-waste produced every day. China is the largest supplier of consumer electronics in the world, and is a natural location for this summit-style event, which gathers all the key players in the supply chain to discuss the latest developments and share research and progress in e-waste management.
Joining Dillon as presenters at the event will be representatives from the Chinese Ministry of Environmental Protection, other Chinese government agencies, the United Nations, the Basel Convention, University of China, Tsinghua University, TCL Corporation, Philips, Lenovo, Greenpeace and many others.
"It is an honor to be invited to participate at the China International E-Waste conference in Shanghai in front of an audience of industry and science representatives from all over the world who want to do the right thing," said Dillon. "The event is vitally important because it gives international thought leaders the opportunity to share what they know. There's no greater time to forge international relationships than now. The world is getting smaller and flatter than ever and business leaders need to reach out across continents and communicate if we are to problem-solve and work together to create environmental and data destruction solutions that will benefit our entire planet."
Dillon added that ERI is currently developing relationships with organizations and individuals in the recycling industry in Asia and welcomes this trip to China as an opportunity to meet with prospective collaborators.
Parties interested in meeting with ERI on this subject are encouraged to contact sales@eridirect.com or +1-800-ERI-DIRECT, where ERI's team is standing by, available to help with electronics recycling, ITAD, and sustainability needs on a global level.