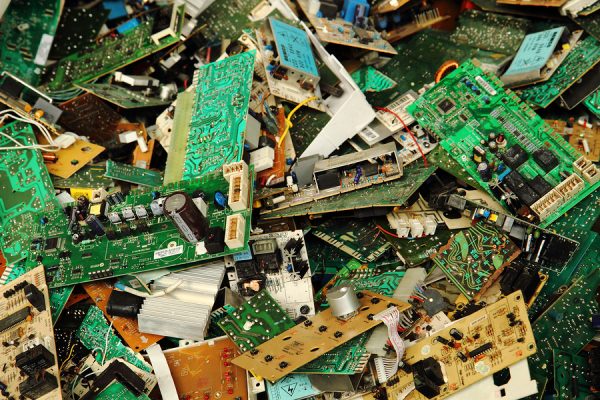 Kevin Dillon, Co-Founder, Chief Marketing Officer and Chief Sales Officer of ERI, the nation's leading recycler of electronic waste and the world's largest IT asset disposition provider and cybersecurity-focused hardware destruction company, was an invited panel participant on the subject of the international management of e-waste at the Electronics Reuse Conference in Austin this week.
For the panel, titled "The Future of E-Waste: What Happens When China & Other Countries Stop Accepting our E-Waste," Dillon addressed the audience on current global trends around the world and the shifting changes in regulations on the international stage. The panel discussion was moderated by Dan Leif of E-Scrap News and also featured Dr. Karen Olufokunbi of Obafemi Awolowo University in Nigeria; and Joseph Bernhardt of Aurubis AG.
"We're grateful to have been asked by our friends at ERC to participate in this informative panel at this important conference," said Dillon. "It's key that we as an industry keep up to date with the shifting trends, needs and regulatory landscape on a global level. And each step of the way, we must never lose sight of the importance of environmental responsibility, innovation, and the proper destruction of data."
In its 16th year, the Electronics Reuse Conference continues to provide the opportunity for professionals around the world working in the areas of electronics refurbishment and repair, asset management, electronics recycling, and digital inclusion to come together to network, build business relationships, discuss best practices, and learn new techniques for refurbishing and recycling electronics efficiently and cost effectively.