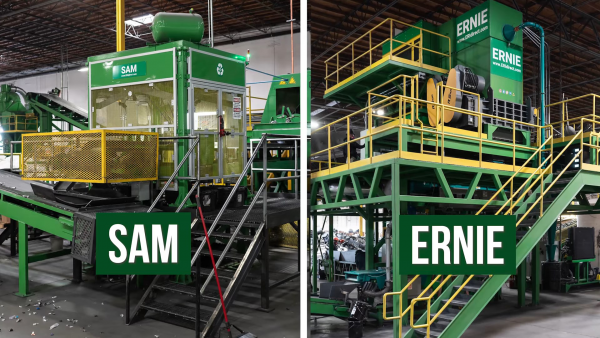 ERI's technology innovations were recently highlighted again in Recycling Today in an article focusing on improving recovery and efficiency with the industry's first recycling robots, SAM and ERNIE.
In the first half of 2019, electronics recycling company ERI, which is headquartered in Fresno, California, with locations throughout the U.S., installed an artificial intelligence- (AI-) driven Super Automated Machine (SAM) sorting robot at its Fresno plant. Closely on the heels of that installation, the company added the technology to its Plainfield, Indiana, plant. Within two years, ERI Executive Chairman John Shegerian says SAM will be deployed throughout the company's six other locations.
"The technology revolution is what created the e-waste problem," he says. "Now we can leverage technology to address it."
Click here to continue reading the article on Recycling Today.