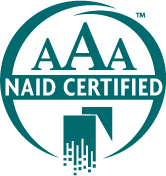 John Shegerian, Co-Founder and Executive Chairman of ERI, the nation's largest fully integrated IT and electronics asset disposition provider and cybersecurity-focused hardware destruction company, was a featured speaker at today's 2021 NAID & PRISM International Virtual Conference.
As part of the conference's featured "State of the Industry" panel, Shegerian was joined on the virtual stage by panel moderator Andrew Ysasi of Vital Records Control; and fellow panelists Jordan Peace of Access; and Tom Adams of WebVitality to share the latest intel on the ITAD industry from multiple perspectives.
Among other hot-button industry topics, Shegerian shared up-to-the-minute insights on how the electronics recycling industry was affected by the COVID-19 pandemic, what positives have emerged, the latest regulatory issues, and the innovations and partnerships that will propel successful companies into a brighter future.
"It is an honor and privilege to once again share our insights with NAID's audience," said Shegerian. "We're particularly proud, as a AAA-certified NAID organization ourselves, to be able to set an example of adhering to and even exceeding the strictest standards of effective and responsible data destruction, protecting the privacy of people and businesses – and to be able to share our insights and knowledge with our likeminded industry colleagues here today."
NAID and PRISM International annually present the Conference & Exposition, offering a comprehensive collection of industry education, networking opportunities.
All of ERI's facilities have received AAA certification from NAID.