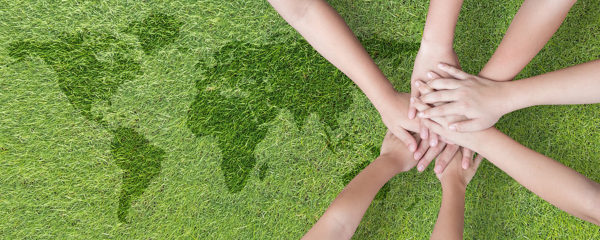 ERI, the nation's largest fully integrated IT and electronics asset disposition (ITAD) provider and cybersecurity-focused hardware destruction company, has created a program for its consumer electronics industry manufacturing partners and customers called Design for Sustainability.
The program establishes ERI as the first organization in the e-waste recycling industry to develop a comprehensive collaborative program that empowers manufacturers to engage directly with the "end-of-life" process so that circular economy and ESG goals can be achieved.
ERI works with all of its partners to increase the volume of material captured within a closed loop and is the recipient of an overall "A" rating from the Ellen MacArthur Foundation's Circulytics tool which measures progress towards a circular economy.
As part of the Design for Sustainability program, ERI invites engineers, sustainability experts and executives from all original equipment manufacturers (OEMs) to establish a dialogue with ERI's team so that new products can produced in the most sustainable and environmentally responsible manner possible. This involves the utilization of responsibly recycled material resources (including steel, plastics, gold, silver, palladium, cobalt, nickel, aluminum and copper) and the implementation of manufacturing techniques and protocols to maximize the ability to responsibly recycle products.
"It is an honor and privilege to engage directly with so many of the world's leading consumer electronics manufacturers and to play a role in their circular economy and zero waste journeys," said ERI Co-Founder, Chairman and CEO, John Shegerian. "As industry leading recyclers, we feel it's part of our mission to work with all stakeholders across the consumer electronics lifecycle – retailers, consumers, and in this case the manufacturers – who have really stepped up and exhibited significant commitment to sustainable materials management. The time for a consumer electronics circular economy is now and we are excited to see so many of our OEM partners passionately embracing our program to help us all get there. It is hugely rewarding for ERI to be playing a role in these iconic brands' success as we work together to protect our planet."
ERI is the nation's leading fully integrated IT and electronics asset disposition provider and cybersecurity-focused hardware destruction company.