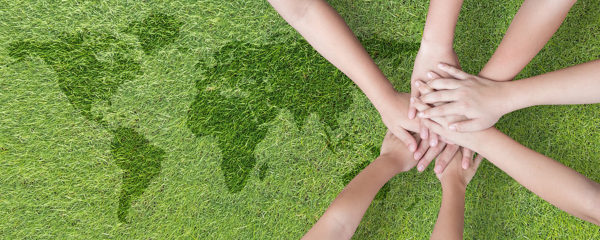 LOS ANGELES, April 25, 2023–(BUSINESS WIRE)–ERI, the nation's largest fully integrated IT and electronics asset disposition provider and cybersecurity-focused hardware destruction company, announced that some of its retail-driven e-waste recycling solutions with partners such as Best Buy and Staples were featured in a recent in-depth KTLA-TV Los Angeles News story describing the movement towards consumer-friendly and highly convenient ways to responsibly recycle electronics.
Among the solutions showcased in the segment are Best Buy's innovative mail-in recycling service and Staples' convenient e-waste drop-off options. Both programs were developed in partnership with ERI, who responsibly recycles all collected electronics.
"It is an honor and a privilege to partner with such iconic and forward thinking brands such as our long-time friends at Best Buy and Staples to provide convenient ways to help their customers responsibly and safely recycle their unwanted electronics and ensure the data they contain is destroyed," said ERI co-founder and Chairman/CEO, John Shegerian. "We are grateful to Best Buy and Staples for taking proactive steps to keep e-waste out of landfills. These are industry-leading brands who clearly care about their customers' experiences … and about protecting the planet and their privacy as well."
At ERI, all commodities and materials that come out of electronic devices go to beneficial reuse as part of the circular economy with nothing ending up in landfills.
"Through a dedication to innovation and collaboration, we have developed effective solutions to the unique challenges e-waste presents," added Shegerian. "We work directly with over 70 of the world's leading electronics manufacturers (OEMs) and retailers as they take the necessary steps to responsibly recycle electronics and relevantly participate in the circular economy."
The KTLA segment can be viewed here.
ERI is the largest fully integrated IT and electronics asset disposition provider and cybersecurity-focused hardware destruction company in the United States. ERI is certified at the highest level by all leading environmental and data security oversight organizations to de-manufacture, recycle, and refurbish every type of electronic device in an environmentally responsible manner. It is the first and only company in its industry to achieve carbon neutrality at all its facilities nationwide, and the first to achieve SOC 2 certification for security and data protection. ERI has the capacity to process more than a billion pounds of electronic waste annually at its nine certified locations, serving every zip code in the United States. ERI's mission is to protect people, the planet and privacy. For more information about e-waste recycling and ERI, call 1-800-ERI-DIRECT or visit https://eridirect.com.
Read the Full Story Here: https://www.businesswire.com/news/home/20230425006017/en/
Contact: Paul Williams, 310/569-0023, paul.williams@eridirect.com