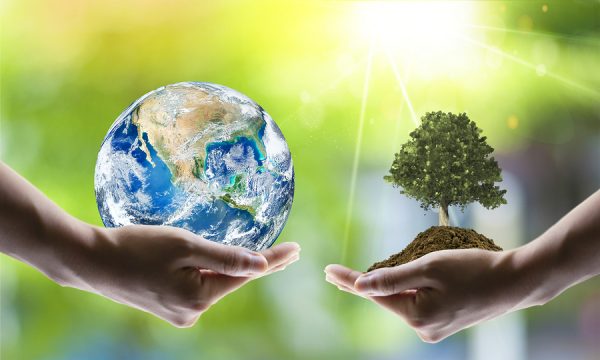 SANTA CLARA, Calif., September 27, 2023–(BUSINESS WIRE)–Carol DeBellis, Senior Vice President of Human Resources for ERI, the nation's largest fully integrated IT and electronics asset disposition provider and cybersecurity-focused hardware destruction company, delivered a presentation this week on the critical role ESG plays in corporate culture at this year's Chief Human Resources Officer (CHRO) and Chief Learning Officer (CLO) Summit at the Hyatt Regency in Santa Clara.
The Summit gathers many of the foremost experts in the HR realm to discuss the various ways that – in an era of disruption – the role of the Human Resources leader has become increasingly critical. Expert presentations and best practices were shared by professionals responsible for managing and optimizing the workforce within their organizations, which includes attracting and retaining top talent, developing employee skills and capabilities, and ensuring a positive and inclusive work environment.
In her talk, titled "Increasing Engagement through Significant ESG Performance," DeBellis took center stage to share her expertise on how leveraging ESG performance can bring together the company's strategy and employees to meet stakeholder expectations. She shared easy-to-implement steps businesses can take to integrate ESG into their company culture to create a more sustainable business model, by describing ERI's own experience increasing employee engagement in alignment with the company's ESG initiatives. She also provided an overview of ERI's innovative inclusivity programs.
"We're grateful to have our own Carol DeBellis be invited by the prestigious CHRO / CLO conference to share our experiences with colleagues from likeminded organizations," said ERI Chairman/CEO John Shegerian. "In an age where other organizations are joining us in embracing ESG, it is essential that leaders in the space share what we know – and discuss critical best practices for enhancing corporate culture. Communication and education are vital if we are to work together to create solutions that protect our people and planet. We're grateful to CHRO / CLO for including such critical dialogue at this important event."
ERI is the largest fully integrated IT and electronics asset disposition provider and cybersecurity-focused hardware destruction company in the United States. ERI is certified at the highest level by all leading environmental and data security oversight organizations to de-manufacture, recycle, and refurbish every type of electronic device in an environmentally responsible manner. It is the first and only company in its industry to achieve carbon neutrality at all its facilities nationwide, and the first to achieve SOC 2 certification for security and data protection. ERI has the capacity to process more than a billion pounds of electronic waste annually at its nine certified locations, serving every zip code in the United States. ERI's mission is to protect people, the planet and privacy. For more information about e-waste recycling and ERI, call 1-800-ERI-DIRECT or visit https://eridirect.com.
View source version on businesswire.com: https://www.businesswire.com/news/home/20230927118616/en/
Contacts
Paul Williams, 310/569-0023, paul.williams@eridirect.com