How ERI Recycles Desktop Computers
Desktop computers, or CPUs, are some of the most recyclable pieces of electronics in the waste stream today. As more consumers move toward mobile computing with laptops, tablets and other mobile devices, many desktop computer models are becoming obsolete. But, they still contain a wealth of valuable components, including but not limited to: steel, aluminum, power/breakage boards, hard drives, copper, black and white acrylonitrile butadiene styrene, polycarbonate A-boards, processors, memory sticks, net plastic and other miscellaneous e-waste parts.
Some 23.5 million desktop units were sold in 2010, but that number is just around half of the number of laptops sold that year. The EPA estimates that most desktop computers are used for three to five years, with 20% of household units stored for two or more years beyond that before reaching end of life. Fifty percent of computers reach end-of-life management at 10 years. This means computers are some of the longest-used electronics on the market today. According to the EPA, in 2010, 20.6 million computers were collected for recycling, weighing an estimated 168,000 tons.
How ERI recycles desktop computers
At ERI, desktop computers are first broken down into individual components. Hard drives are removed from the computers, wiped of data and entered into our proprietary tracking system to verify the data has been erased.
From here, most desktop computers make their way to our shredder, where they are further broken down into raw materials and recycled. Watch the video below to see our shredder in action making easy work of breaking down desktop computers.
Commodities

Battery

Circuit Board

Copper

Freon

Glass

Mercury

Plastic
Facts
Americans bought 68.7 million computers in 2011. (source: Electronics Takeback Coalition)
---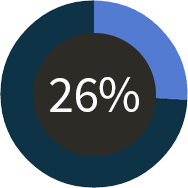 Computers (including laptops) represented 26% of the e-waste recycling stream in 2009. (source: EPA)