How ERI Recycles Computer Keyboards
Keyboards, both for desktop computers and those used as wireless peripherals, continue to be manufactured at high rates, yet keyboards (paired with the desktop's other common electronic accessory, mice) only made up 1% of the electronics recycling stream in 2009, according to the EPA.
As technology has advanced, so too has keyboard design. Bulky, heavier thick-plastic keyboards that often accompanied desktop PCs are disappearing, as manufacturers are making thinner, more lightweight and even wireless keyboards for today's models.
When safely scrapped, keyboards can yield many commodities, including plastics, polycarbonate, copper, silver, aluminum and more.
How ERI recycles computer keyboards
Computer keyboards are typically not reused or refurbished, but rather are broken down into raw commodities which can later be reused in new manufacturing. Watch the video below of ERI's shredder breaking down various computer peripherals, including computer keyboards.
Commodities

Battery

Circuit Board

Copper

Freon

Glass

Mercury

Plastic

Wood
Facts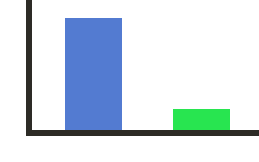 29.6 million keyboards were sold in 2010, while some 7.8 million keyboards (and mice) were recycled that year (equaling 6,460 tons of material). (source: EPA)