How ERI Recycles Computer Mice
The mouse typically experiences one of the shortest lifespans of all electronic devices, with end-of-life management reaching virtually 100% at five years. Mice are not particularly durable and experience a lot of wear and tear during standard use. Perhaps that is why, even in an increasingly mobile society, still some 23.5 million mice were sold in 2010. However, only 7.8 million mice (paired categorically with keyboards) were recycled in the same year.
Maybe the small size of mice makes them all too easy to throw away. But, despite their simple composition and single computing purpose, mice contain several valuable, recyclable commodities. Depending on the model, mice can contain various plastics, low-grade metals, glass lenses, copper and A-boards.
Commodities

Battery

Circuit Board

Copper

Freon

Glass

Mercury

Plastic

Wood
Facts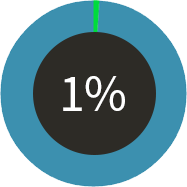 Mice, coupled with keyboards, made up 1% of the electronics recycled in 2009 (source: EPA)