How ERI Recycles Network Equipment, Servers & Telecom Equipment
Today's complex computing networks can contain dozens of specific devices that are recyclable at the end of their lives. Some common network devices include modems, gateways, routers, hubs, bridges and switches. All of these and more pass through ERI's facilities to be broken down into recycled commodities.
Every piece of equipment is different, but some common commodities pulled from networking equipment include nonferrous metals, aluminum, copper, shredded plastics, mainframes, networking cards, digital boards and more.
How ERI recycles networking equipment, servers, and telecommunications equipment
Like most electronics that pass through ERI, we first attempt to reuse and refurbish any equipment that is still in good working order.
Equipment that cannot be reused or refurbished is typically parted out to identify any working components, and then the remaining materials are broken down in our industrial-strength shredder to be recycled and reused in new manufacturing.
Commodities

Battery

Circuit Board

Copper

Freon

Glass

Mercury

Plastic

Wood
Facts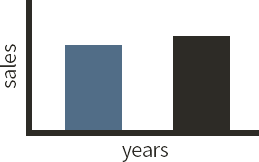 2011 was a record year for carrier router and switch sales, totaling $14.5 billion. That's an 8% increase from 2010. (source: Infonetics Research)