How ERI Recycles Printers & Fax Machines
Printers and fax machines are some of the most wasteful electronics on the market, as they run through cartridge after cartridge of resource-intensive ink or toner (not to mention all that paper).
Common commodities found in these devices include steel, aluminum, plastics, hard-drive boards, networking cards, digital boards, memory sticks, ink cartridges, toner cartridges, copper and glass.
How ERI recycles printers and fax machines
ERI safely removes mercury-containing lamps — including their housing, cover and clips — often found in "all-in-one" printer/copier/scanner machines. The entire casing is shredded and sorted by commodity following the lamp and cord removal.
Ink and toner cartridges are also collected and may be recycled. The plastic housing and trace metals can be reused, or the cartridges can be refilled and sold on the secondary market.
Commodities

Battery

Circuit Board

Copper

Freon

Glass

Mercury

Plastic

Wood
Facts
Ink cartridges take more than 1,000 years to fully break down and decompose if sent to a landfill. (Source: AGreenerRefill.com)
---
For every 1 million ink cartridges that are recycled, we save more than 100 tons of aluminum, 400 tons of plastic and more than 2.5 million gallons of oil. (Source: AGreenerRefill.com)
---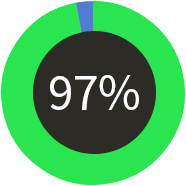 Up to 97% of an ink or toner cartridge can be recycled. (source: A Greener Refill)
---
375 million cartridges are disposed of annually — that's approximately 11 cartridges per second! (source: A Greener Refill)