ERI is the largest electronic waste company in the United States, and the only true nationwide e-waste solution, with our eight facilities servicing every zip code in the US. At ERI, we don't view ourselves as one of the solutions to e-waste, we view ourselves as the only solution.
Capabilities
ERI has the largest, most technologically advanced electronic waste shredders in the world, each one of which is capable of shredding 30,000 pounds of e-waste per hour. Strategically located throughout the United States, ERI shredders and facilities process millions of pounds of e-waste each month.
ERI developed a proprietary glass cleaning process, which is one of the only processes in the world to remove mercury and lead from CRT glass. Through this process, ERI is able to safely and responsibly recycle materials that other recyclers simply cannot.
Certifications
ERI is the first electronic waste company to be dually certified by both R2 and e-Stewards standards. This means everything ERI does – from the moment a device enters our facilities all the way to our downstream partners – is environmentally friendly and sustainable.
Data security is a #1 priority for ERI, so much so that all data is destroyed to Department of Defense standards. Whether the item was used for government, business or personal use, every item at ERI is wiped of 100% of the data on that device. ERI also offers additional services such as serialization, a certificate of recycling/data destruction, video surveillance feeds and on-site shredding to help give clients peace of mind that their data has been destroyed and sensitive information remains safe.
Technology
ERI isn't just innovating how we handle e-waste – ERI is also creating new technologies to innovate how we ensure data security and process transparency.
TrackTech is a custom developed solution that allows ERI to track every single device from the moment it is accepted by ERI to its final disposition with a downstream partner.
MyTrackTech allows ERI clients to log-in and track their devices, confirm data has been destroyed and receive a Certificate of Destruction guaranteeing the device's data was wiped and components were responsibly recycled.
ERI also offers a variety of other online services to help solve the problem of electronic waste and recycling.



Clients
ERI works with some of the largest brands in the world. Our clients include companies like: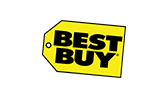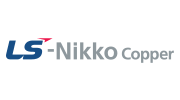 These brands trust ERI to responsibly recycle their e-waste and destroy their sensitive data. Many of these brands have been ERI clients for years, and are extremely satisfied with the level of service ERI provides.
Partners
ERI is the only electronic waste company to have downstream partners, like Alcoa and LS-Nikko, with a vested interest in the success of ERI. Every single pound of recyclable commodities that comes out of electronic devices is recycled and reused by ERI's downstream partners, who then turn these commodities into new products and devices.
ERI also partners with a variety of organizations to refurbish and reuse devices that have not yet reached their end of life. These devices are wiped of all data and brought back into the consumer marketplace through strategic partnerships, ensuring 100 percent of the device is recycled through reuse.
Don't just take our word for it – call us today to experience the ERI difference firsthand. For more information on how ERI can help you solve your e-waste problem, call us at 1-800-ERI-DIRECT or contact us for a quote online.
ERI services the entire US & has partners around the globe.  Speak to an account representative today!
Request A Quote