Responsible Cybersecurity practices include the process of helping our clients to mitigate their;
Operational risks
Litigation risks
Reputational risks
With regards to data breaches that can occur to any entity on this planet due to poor software or hardware management practices.
ERI can help your organization;
Develop and implement a Cybersecurity Framework
Manage your risks and vulnerabilities. And we will protect all the data in your electronic hardware.
Employ threat model and detection.
Establish supply chain controls for all your hardware and electronics.
Help develop, implement and test an Incident Response Plan.
Learn More With Our "Rise Of Cybercrime" Infographic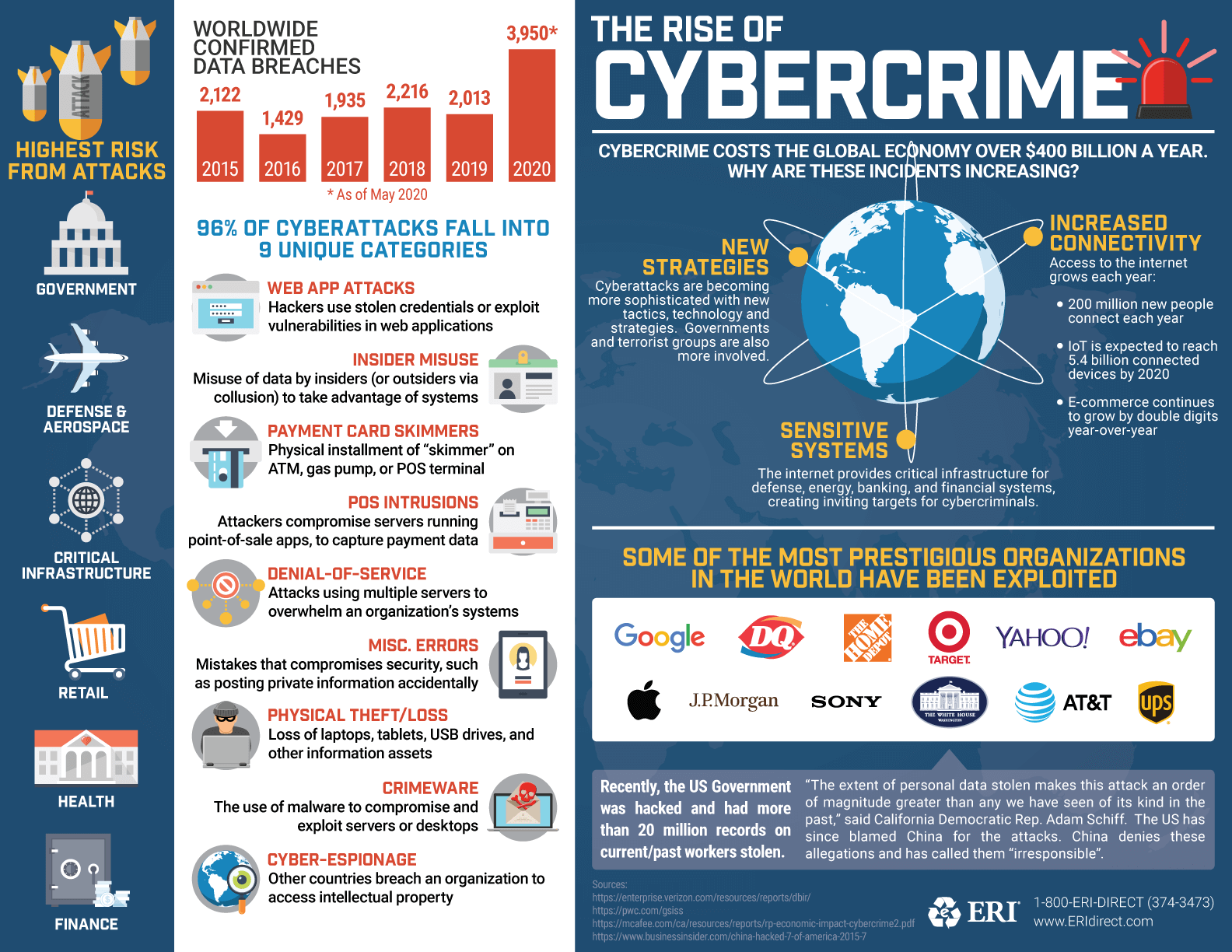 Important Resources